Lead Stories
New Year's crash - Three killed in St Bess accident
Black River, St Elizabeth: Tragedy struck on the first day of the new year, as three persons were killed in a road crash along the Brompton main road in St Elizabeth.Two other persons were hospitalised as a result of the accident that occurred...
News
World ushers in 2009 with cheer, optimism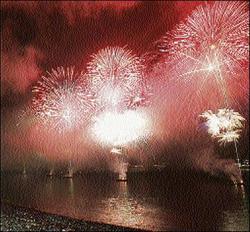 AP: Despite months of economic gloom, revellers throughout the United States welcomed the new year with merrymaking and even optimism, though some festivities fell to hard times and others were subdued. "The worst part of last year was probably trying to...

Business
YEAR IN REVIEW - Manufacturing bounces back mid-yearBanking on stimulus to weather 2009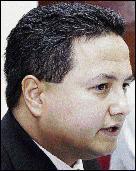 It was a challenging year for the manufacturing sector which was rocked by rising inflation and high interest rates, says its chief spokesman, as the financial crisis that began in the rich nations spilled over into vulnerable markets...

Sport
Shiv may miss second one-dayer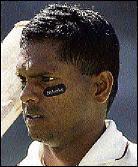 CHRISTCHURCH, New Zealand(CMC): A decision on whether top West Indies batsman Shivnarine Chanderpaul will suit up for Saturday's second one-day international (ODI) against New Zealand will be made on match day.The plucky left-hander, who missed...

Commentary
EDITORIAL - Collective punishment in Gaza
What ought to be the enduring lesson of the last 60 years of the Israeli-Palestinian conflict is that it is near impossible to bomb an idea into oblivion and that the infliction of collective punishment is hardly ever successful in winning political goals...
Letters
LETTER OF THE DAY - Thinkers have opted for moral surrender
The Editor, Sir: While it is clear that every Jamaican, except the murderers, has good reasons to be alarmed at the near civil war rate of killings in Jamaica, no useful purpose is served by the recommendation for a ceasefire, or for deployment of soldiers...
Entertainment
Exclusive experience awaits patrons at Shaggy and Friends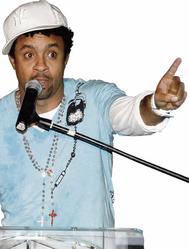 The Shaggy and Friends "I Dare You" benefit concert to be held tomorrow on the lawns of Jamaica House is a star-studded benefit performance in aid of the Bustamante Children Hospital. The show will feature both local and international performers.

Social
The West greeting 2009!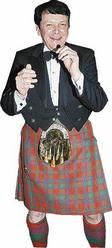 WESTERN BUREAU: Three-time Oscar winner Sigourney Weaver, Polo's Ralph and his wife Ricky, Maid in Manhattan's Deborah Schindler and the island's own United States Ambassador Brenda LaGrange Johnson, rubbing shoulders at the same place? What more could you ask for?