World ushers in 2009 with cheer, optimism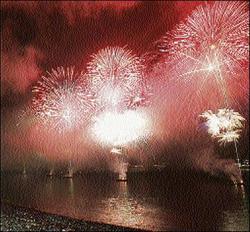 AP: Despite months of economic gloom, revellers throughout the United States welcomed the new year with merrymaking and even optimism, though some festivities fell to hard times and others were subdued. "The worst part of last year was probably trying to...

As tourism job fallout looms large ...Workers urged totap niche markets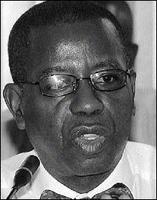 WESTERN BUREAU: With Jamaica's tourism industry already feeling the effects of the global economic downturn, some key stakeholders say there could be new opportunities for hotel workers who are now facing job losses...

Keep your head up when things are looking down
As the global recession sweeps ashore, industry leaders and government officials in Jamaica have warned that the fall-off could devastate the job market.Job loss can have a profound effect on employees' emotional well-being.

Multimillion-dollar vehicle purchases for police force
There are indications the Government will spend more than $351 million to boost the motor-vehicle fleet of the Jamaica Constabulary Force (JCF) in the new year.The National Contracts Commission (NCC) on Tuesday published a list of contract approvals...

PATH extends its recruitment deadline
The recruitment of an additional 115,000 people to the Programme of Advancement through Health and Education (PATH), has been extended to March 2009.According to Labour Minister Pearnel Charles, the ministry has not yet met the required quota of 360,000...

Small-business booster - PSDP grants bolstering enterprises, says official
WESTERN BUREAU: Amid appeals for micro and small businesses to take advantage of the Private Sector Development Programme (PSDP), which expires December 2009, Deputy Programme Manager Eleanor Henry has declared the initiative a success...

Ex-cop in prison for carnal abuse on new conviction
A former policeman who is now serving a five-year prison term for carnal abuse was on Wednesday sentenced to nine months' imprisonment. Richard Pearce, 41, was convicted by Resident Magistrate Frank Williams of conspiracy to pervert the course of justice ...