Claudia Gardner, Gleaner Writer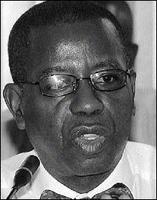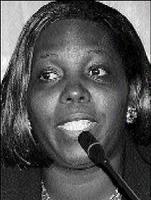 Left - Chambers: Workers will need to reassess their skills and capitalise upon what they are good in. Right - Haye: I think tourism workers should stay focused, get additional training, get requisite training and educational skills. - File photos
WESTERN BUREAU:
With Jamaica's tourism industry already feeling the effects of the global economic downturn, some key stakeholders say there could be new opportunities for hotel workers who are now facing job losses.
President of the Hanover Chamber of Commerce, and promoter of the Caribbean Health Tourism and Spa Conference, Theo Chambers, is optimistic that workers can capitalise on their own talents and acquire skills.
"We have to acknowledge that during economic depression and catastrophe, there are economic opportunities that exist as land and equipment become cheap. So this could be a good time to capitalise on that," Chambers said.
He also urged jobless Jamaicans to join forces with friends, pool skills and resources and access loans to kick-start their own businesses.
"Workers will need to reassess their skills and capitalise upon what they are good in," Chambers told The Gleaner. "When people lose their jobs, it is a good opportunity to go into business and so hotel workers could look at going into areas they are already skilled in, such as catering or restaurant operating."
imminent effects
President of the Hanover Parish Development Committee, Angela Haye, supports Chambers' position. She said tourism workers will have to be proactive and prepare for the imminent effects of the economic slowdown by being on the lookout for new opportunities.
"Tourism workers, and Jamaicans in general, should think outside of the box. Look at non-conventional ways of making an income, not just thinking primarily about getting a job, but their own businesses, creating niche markets," Haye said.
"As human beings, change can be scary and can cause anxiety, so you have to understand that everything has a life cycle and you have to understand that cycle and how it works and that will help us to be prepared.
"I think tourism workers should stay focused, get additional training, get requisite training and educational skills now and look forward to the future. They can't be complacent."
The advice comes in the wake of mega hotel chain Sandals Resorts International's laying off of 650 workers throughout the Caribbean, including 285 employees from its Negril, Montego Bay and Ocho Rios properties last month. Speculation is rife that a soft winter tourism season will trigger more job cuts across the island.
Alternative employment
Hospitality and tourism lecturer at the University of the West Indies, Damion Crawford, said while tourism workers should pursue alternative means of employment, government intervention might be necessary to stem layoffs.
"When you lose your job you need something else to do immediately. That is, unless we put an interim welfare programme in place," Crawford said.
"What should also be done is that Government should give a tax incentive to middle-class Jamaicans, or to all Jamaicans, to stay in these hotels, thereby creating a buffer demand to assist in hotel workers keeping their jobs," he added.