Lois Samuels' the Vessel for CFW


These multi-seasonal garments draw inspiration from traditional menswear and industrial typologies, in particular, the suit and the uniform, a blend that creates a collection that is both absolutely comfortable and undeniably feminine....

Master teacher Caroline Miles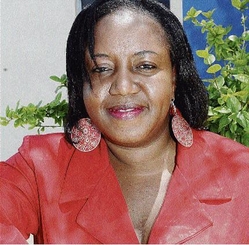 "If a child does not learn the way you teach, teach the way he learns." This is one of the many philosophies Caroline Miles of Seaforth High School in St Thomas has used in her method of teaching throughout her 14-year career...

Sexy 60s
At 67, Jeanis hot to trot and her recently deceased husband two years her senior was even hotter. He was so fantastic for his age, he made love to her three times just the day before he fell ill and later died...

SEX & RELATIONSHIP - Best and worst ways to break up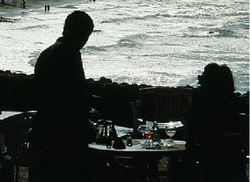 Best and worst ways to break up - It was James Ingram who sang, "There's no easy way to break somebody's heart", and he was right. When it comes to telling someone who's shared your intimate space that it's over, there is never an easy way to do it...

KELLY'S WORLD - You win some, you lose some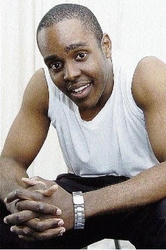 This hasn't been the greatest time for tourists visiting Jamaica.And, to get even more specific, the Canadians don't seem to be having a great time. First, there was the Montego Bay debacle with the frayed Mr Fray. It was a Canada-bound plane ...

Flair couple - My everything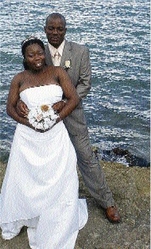 March 19, marked the beginning of a new chapter for James Agustus Bradshaw and Kamar Nadia Thompson. The blushing bride marched down the isle to meet her enthusiastic but shy prince, at the Breaton Seventh-day Adventist saw...

Going to a wedding? What you could wear


Your wedding day is probably one of the most important days of your life. Thus, careful consideration is usually given to the date. A lot of people opt for traditional June weddings because for centuries, June has been considered the month for weddings...

LAWS OF EVE - Working in the Caribbean Community


THIS YEAR, many university graduates are likely to join the ranks of the unemployed as the global financial crisis forces employers to exercise caution in expanding their workforce. This might force many skilled persons to look outside Jamaica ...

First Global celebrates women of vision


Come June 10, one lucky woman of distinction and vision who has made a significant impact on the lives of others in her career, community or just the different areas of her life will be awarded the First Global Vision Award for her tremendous achievements...

FE-MAIL TIES - Your sister's keeper? Sisters of the soil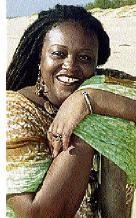 The title of this column often intrigues people. Fe-mail Ties, what does it mean? I'm exploring the ties that bind women across the waters, via the Internet. It's a conversation that spans our experiences...

Blog with Flair ...
... When our needs and desires are different - Like many women, my dream was to one day have a child. But, until three years ago, I had a medical problem and as a result I can only get pregnant through in vitro fertilisation...

It's here, it's here, it's here!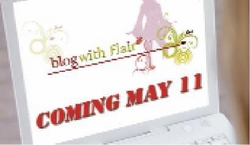 You no longer have to wait until Monday to get your fill of Flair! Now you can have it every day! We have created your own personal space on the Web.

Get a golden glow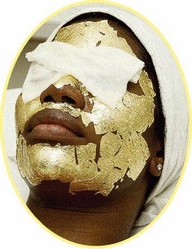 When you think of 24 carat, the first thing that comes to mind is precious metal. Even if thoughts of precious stones come to mind, chances are a facial would not be among them. At least, not until now...

Contentment Jungle Spa and Café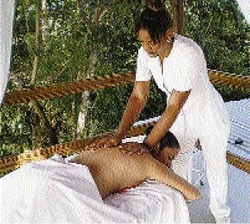 Six years ago, Oliver Magnus found himself in the hills of Oracabessa, in a district called Mason Hall, in St Mary. "I closed the door to my truck, looked around and I was just like, 'Wow!'. Next thing I knew, I was buying four acres...

Face Solutions and More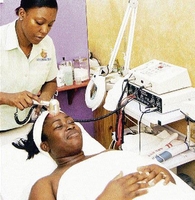 A cosy and cost-effective spa is what Face Solutions and More offers.The spa, located at 23 Haining Road, Kingston 5, is making its debut during The Gleaner-sponsored Spa Week."We're a cosy little spa that gives good...