The simple dress. - Contributed
These multi-seasonal garments draw inspiration from traditional menswear and industrial typologies, in particular, the suit and the uniform, a blend that creates a collection that is both absolutely comfortable and undeniably feminine.
The collection bearing the label, the Vessel, is designed by model/photographer/author Lois Ingledew (formerly Lois Samuels). It will be previewed at the upcoming Caribbean Fashionweek (CFW) and its creator, Ingledew, told Flair that she is happy with initial response to the line. From as far as Japan and back in her adopted home of New York, the trendier and more upscale stores want a piece of the Spring 2010 collection.
Just completed, the collection has been receiving great interest from retailers in Japan. "I am now preparing to present it to a luxury store on 5th Avenue in New York shortly. In the coming months, it will be presented to various retailers in Europe and America," said Ingledew. There is also a line of ties for women at www.her-tie.com.
Simple yet sophisticated
"The line goes up to size eight but larger sizes can be made to order," the St Elizabeth native told Flair. The garments give the wearer simple yet sophisticated garments and are offered in fabrics that accomodate any climate, lifestyle and work environment. Incorporated in the collection is a limited selection of recycled fur pieces.
"Design has been a love of mine from my early years - way before modelling happened. I actually designed my outfit for the Fashion Model Contest before making the trip overseas with Pulse several years ago, and I started working on the new collection over a year ago; it's a new journey," she said.
A portion from sales will be contributed to help children's homes in Jamaica. The recipient for season 2010 will be the Mannings Boys Home in Southfield, St Elizabeth.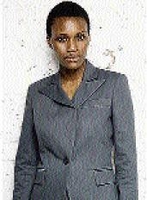 Lois Samuels' the Vessel 2010 Spring collection features this jacket. - Contributed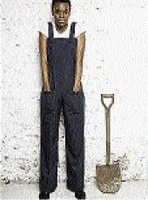 The jumper from the Spring 2010 Vessel collection. The line also features lined wool skirts, cotton shirts, box jackets, buttoned shorts, strapless tops, A-Line cotton skirts and a cashmere vest.

The onesie.
Flair fashion exclusive!

Flair fashion exclusive!