Reggae Boyz lift standard in El Salvador stalemate
WASHINGTON, D.C., United States: What a difference a week makes. Jamaica bounced back from a disappointing performance against Haiti on May 23 to hold World Cup hopeful El Salvador to a 0-0 draw in a friendly football international at the RFK stadium here on Saturday night...

Gayle backs West Indies to winT20 Cup
Chris Gayle and his West Indies team are confident of winning the International Cricket Council's (ICC) World Cup Twenty20 tournament and they will be going all out to achieve this goal. As part of their build-up, the Windies had impressive wins...

Khan shortlists Windies among World T20 threat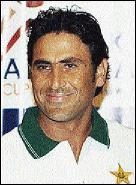 KARACHI, Pakistan (CMC): Pakistan's captain Younis Khan has listed West Indies among the most potent teams in the ICC World Twenty20 tournament starting this coming weekend in England.In a Times of India newspaper story yesterday, Khan picked West...

Jamalco, Waulgrovians in Game-Three decider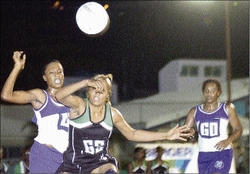 Defending champions Jamalco will be aiming to capture their seventh consecutive Jamaica Netball Association (JNA)/Berger Paints Super League title when they face Waulgrovians 'A' in Game Three of the best-of-three finals series today at the Leila Robinson...

Gay surprised at clocking 19.58 now
NEW YORK, United States (CMC): Reigning World Championship sprint-double king, Tyson Gay, admits he performed above his own expectation when he ran 19.58 seconds to win the 200 metres at the 2009 Reebok Grand Prix meeting on Saturday....

Magic make Cavs disappear
ORLANDO, Florida (AP): Dwight Howard dominated inside for 40 points and Rashard Lewis added 18 as the Orlando Magic beat LeBron James and the Cleveland Cavaliers 103-90 to reach the NBA finals on Saturday night. Orlando hit 12 three-pointers to dominate...

August Town stay on target for DPL
Kingston and St Andrew Football Association team August Town made another bold move towards qualification for next season's Digicel Premier League, following a come-from-behind 4-1 over St Ann's Brazil in the play-off encounter at the UWI Bowl...

Cycling: Daley speeds away with Pro-Am crown at rotary club of montego bay east bikeathon jamaica challenge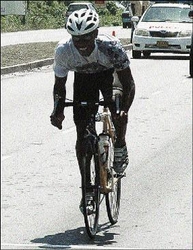 Nineteen-year-old Michael Daley of the Montego Bay-based High Cadence Cycling Club emerged the toast of yesterday's Rotary Club of Montego Bay East Bikeathon Jamaica Challenge 2009, when he won the 75-kilometre Pro/Am from Ironshore in Montego Bay...

Soderling sends Nadal packing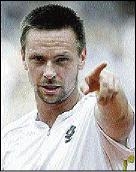 PARIS (AP): Robin Soderling knew he had to keep Rafael Nadal on the run if he was to have any chance of unseating the four-time French Open champion yesterday.What seems incredible, though, is that it actually worked. The big-serving, hard-hitting Swede pulled off...

Players honoured to participate in Headley centenary match
LynDie Headley, son of legendary Jamaican and West Indies cricketer George, believes Saturday's cricket match, which formed part of the centenary celebrations marking the 100th birthday of his father, was an ideal fillip...

Officials encouraged by improvement of athletes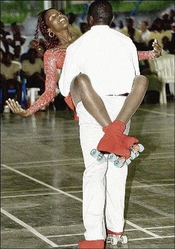 Unlike many winners in competitive sports in which only the top three performers are recognised, all athletes who participate in Special Olympic competitions receive a prize for their efforts. Based on the nature of the participants, the organisers state...