Lead Stories
Election watch - JLP seeks to take advantage of PNP strife
As disquiet continues to rattle the Opposition, the ruling Jamaica Labour Party (JLP) is gearing up to capitalise on the momentum from recent landslide by-election victories in local government polls scheduled for next year. Derrick Smith, deputy leader of the JLP's Area...
News
Registrar General's Department (RGD) to boost phone service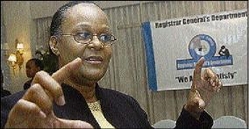 The Registrar General's Department (RGD) will be introducing Internet protocol (IP) telephony at its locations to improve client access. The system will kick off at its Twickenham Park, St Catherine, head office by September...

Business
Paymaster, Bill Express finally head to court
The multimillion-dollar lawsuit brought by bill-payment company Paymaster Jamaica Limited against its competitor, GraceKennedy Remittance Services Limited, will proceed after eight years of gestation. Paymaster has accused the remittance company of allegedly copying ...
Sport
Windies hopes washed away
GROS ISLET, St Lucia (CMC): West Indies were denied a chance of earning a drawn series when rain forced an abandonment of the final ODI against India yesterday.West Indies had reached 27 for one from 7.3 overs after India won the toss and chose to field...
Commentary
EDITORIAL - Financing Jamaica's courts
Last week's action by the Government to decouple the salaries of the top judiciary from those of other legal officers in the Jamaican public service will allow the administration to meet its immediate objective of substantially increasing the pay...
Letters
LETTER OF THE DAY - The divestment dilemma
The Editor, Sir: Over the years, we have seen Jamaica's political administrations formed by our two major political parties divest most of Jamaica's businesses and institutions to foreign entities. The experts involved state that the reasons for such actions...
Entertainment
Dances on the edge for charity and more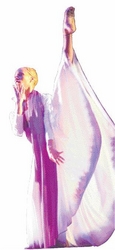 To some people, the physical shape of the Philip Sherlock Centre for the Creative Arts, located on the Mona campus at the University of the West Indies (UWI), is similar to that of an oven. If their analogy is true, then Stephanie Belnavis' fundraiser...

Flair
Jamaican 'Survivor'?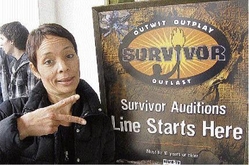 No matter where we go in the world, as Jamaicans, we are never afraid to try something new. The latest adventurer is MaryKay Mullally, a Jamaican who now lives in San Diego, California. Survivor is a popular reality television show. In the show, contestants are isolated...

International
ENGLAND - 'Homosexuals should repent'
LONDON (AP): A senior Church of England bishop has angered gay-rights campaigners by saying homosexuals should repent.Bishop of Rochester Michael Nazir-Ali told the Sunday Telegraph newspaper that the Bible defined marriage as the union of a man...