Published: Monday | July 6, 2009
Dances on the edge for charity and more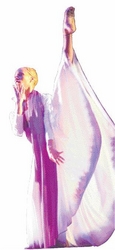 To some people, the physical shape of the Philip Sherlock Centre for the Creative Arts, located on the Mona campus at the University of the West Indies (UWI), is similar to that of an oven. If their analogy is true, then Stephanie Belnavis' fundraiser...

Entertainers bring the heat to bakers' fiesta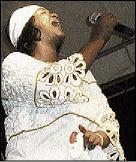 Thousands of pastry lovers converged at Addison Park, Brown's Town, on June 28 for a treat of baked goods and diverse entertainment. The Betty Crocker High School Bake-off saw the top three schools walking away with more than $70,000 from Wisynco.

One month to go - ATI, Dream Weekend promise the best Independence parties


Negril isn't unaccustomed to party weekends, but come this Independence weekend, the small resort town will be bombarded with events by the Dream Weekend team and Absolute Entertainment, organisers of Appleton Temptation Isle (ATI)...

Something extra


The summer party season became official with Osmosis 10th anniversary party on Saturday at Caymanas stables. But if you opt for the movies, you will always have the best seat in the house with the introduction of Palace Amusement's 3D Cinema at Carib 5....