Windies hopes washed away
GROS ISLET, St Lucia (CMC): West Indies were denied a chance of earning a drawn series when rain forced an abandonment of the final ODI against India yesterday.West Indies had reached 27 for one from 7.3 overs after India won the toss and chose to field...

Federer captures historic 15th title
WIMBLEDON, England (AP): Serve after booming serve, game after nerve-racking game, Roger Federer and Andy Roddick went at each other with everything they had in the fifth set of the Wimbledon final. When it finally ended, with Federer claiming a record-breaking 15th Grand Slam title...

Reggae Boyz see red over numerous yellow cards
COLUMBUS, Ohio: Yellow flashed brightly on Jamaica at the well-lit Home Depot Center on Friday.However, it hasn't left a colourful impression on the Reggae Boyz, who felt hard done by some rather innocuous calls from American referee Terry Vaughn...

Jamaica capture fourth Caribbean crown


ROAD TOWN, Tortola (CMC): Jamaica are the Caribbean champions for the fourth time, after they repelled the challenge of hosts British Virgin Islands 65-61 in a tense final on Saturday. This followed a day of play-off activity in which Cuba finished third...

Jamaica, Canada share spotlight at Caribbean Karting Carnival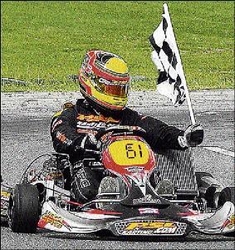 Canada, with impressive wins from Fritz Leesman and Jesus Rios Jr, shared the spotlight with host country Jamaica, on the final day of the two-day Caribbean Carnival of Karting international race meet, which concluded yesterday at the Palisadoes Raceway...

Ross, Rose crowned Pan Caribbean champions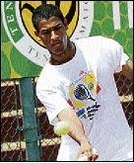 Joseph Ross and Neeah Rose captured the boys and girls Pan Caribbean Bank All Jamaica Under-18 singles titles, following victories over Sheldon McIntosh and Shantal Blackwood respectively at the Eric Bell Tennis Centre yesterday...

Massive medal haul for Jamaica's juniors at US Open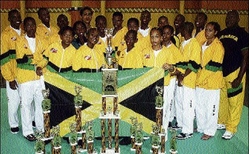 CALABAR'S Oshane Murray and Campion's Shanel Chisholm were the top-performing juniors for Jamaica at the US Open World Martial Arts Championships in Orlando, Florida, which ended Saturday at the Coronado Resort. Jamaica Tae kwon do's Murray was the only Jamaican junior ...

Twenty20 World Cup promises to be a blast


When the ICC World Twenty20 2010 bowls off in the Caribbean from April 30-May 16, next year, fans of this latest incarnation of the sport can expect cheaper tickets, greater levels of entertainment and an overall more enjoyable event....

Francesco Totti to re-sign with Roma
AS Roma captain, Francesco Totti says he will sign a new five-year contract to stay with the Serie A club and is not ruling out a return to Italy's national team after recovering from a knee injury.Roma's captain has spent his entire career...

Ronaldo aims to emulate Di Stefano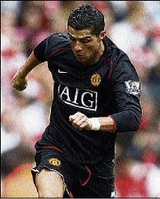 Cristiano Ronaldo, Real Madrid's record signing, is to wear the number nine shirt once sported by club legend Alfredo di Stefano and wants to emulate the Argentine striker's success with the Spanish club. Ronaldo, who was signed from...