Wright
Negril isn't unaccustomed to party weekends, but come this Independence weekend, the small resort town will be bombarded with events by the Dream Weekend team and Absolute Entertainment, organisers of Appleton Temptation Isle (ATI).
With excellent events each day between August 5 and 9, it may be a mental struggle for patrons as they seek to get the best of both worlds.
Naturally, each head honcho is touting his event as the one that "cannot be missed".
P.J. Wright, general manager of Dream Team, believes Dream Weekend, with Red Stripe as title sponsor, is a sure bet for an unforgettable weekend.
"Who would want to miss Red Stripe Dream Weekend? I'm not sure of anyone," Wright told The Gleaner.
He said the team, which comprises 10 staff members, has taken notes from last year and has already made adjustments with some new and exciting ideas which he hopes patrons will appreciate.
"What we have done is to mix things up a lot this year and it promises to be a thriller. Nothing will be the same," he declared.
Wright added that he wasn't too concerned about the poor economic climate and the impact on Dream Weekend. He said there has been an increase in bookings in Negril and ticket sales, compared to last year.
"We don't think it (economic conditions) will have a great impact based on the bookings we have seen thus far in Negril. It's four weeks before the event and last year at this time the demand in ticket sales wasn't so high," he said.
Reasonable package
"Also, we have taken that into consideration and have provided a reasonable package for our patrons. We have partnered with SuperClubs where patrons can stay for three nights and get the fourth night for free," he added.
Meanwhile, Alex Chin, the pulse of Absolute Entertainment, said the 2009 ATI would redefine the party weekend.
"This year's event will be a return to the original ATI because Appleton Rum and Absolute have reunited and we know how to put on the best party weekend," said Chin.
"Regular party consumers love to drink Appleton and we heard that a lot in the past when we weren't with Appleton, so this year patrons can experience ATI the way it was originally."
Similar to Dream Weekend, ATI armband holders will get special discounts on hotel rooms. RIU Negril is offering a free fourth night when three nights are booked and Couples is slashing 50 per cent off Wednesday's (August 5) fee if a reservation is made for three subsequent nights.
Chin also said his sponsors would be offering tempting promotions.
The 'wow' factor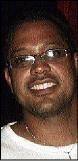 Chin
"From now right up to ATI, Digicel will be giving away flip phones and Flow and Wisynco have exciting promotions lined up, so the 'wow' factor is at ATI," he said.
New to the ATI line-up is the toga party, a costume party where patrons are dressed in bed sheets and sandals. Each ATI season armband holder will receive a complimentary toga.
The new events for Dream Weekend are Absinthe and Red Stripe Beer Vibes.
Dream Weekend season armbands cost $9,500.
ATI season armbands cost $9,000 and $11,000. The sooner you buy the ticket, the better the price you'll get.

ATI
Aug 5-9
ATI Kick-off Party (Chances) - Wednesday night, August 5
Hip Hop J'Ouvert (Waves) - Thursday afternoon August 6
Tempted-Glow (Risky Business) - Thursday night, August 6
Pretty in Pink (Pink Paradice) - Friday afternoon, August 7
Rhythm and Booze (Waves) - Friday night, August 7
ATI Toga Party (Risky Business) - Friday night, August 7
Stages (Long Bay Beach Park) - Saturday afternoon, August 8
Jokers' Wild Colours (Long Bay Beach Park) - Saturday night, August 8
Appleton Temptation Live (Waves) - Saturday night, August 8
Wildsides (Office of Nature) - Sunday afternoon, August 9
Fusion (Waves) - Sunday night, August 9

Dream Weekend
Aug 6-9
Absinthe (Margaritaville) - Thursday afternoon, August 6
Twisted Spiritz (Chances) - Thursday night, August 6
Day Dreams (Long Bay Beach Park) - Friday afternoon, August 7
Yush (Margaritaville) - Friday night, August 7
Xtreme Wet and Wild (Kool Runnings Water Park) - Saturday afternoon, August 8
Red Stripe Beer Vibes (Bourbon Beach) - Saturday night, August 8
Smirnoff Xclusive (Margaritaville) - Sunday, August 9