Palm Court Restaurant - A culinary oasis in the heart of New Kingston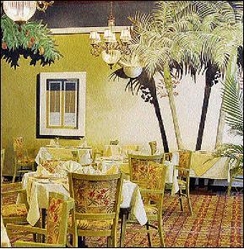 The Palm Court Restaurant at Hilton Kingston hotel is a fine dining restaurant that features a wine cellar stocked with vintage wine selections and a well-stocked bar. The restaurant uses only premium products which include first-grade...

Whitebones Seafood Restaurant - Rustic ambience, great seafood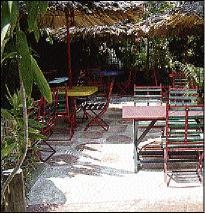 Whitebones has been open for nearly four years. The restaurant's tag line is, 'Lose Yourself In A Hidden Oasis'. It invites everyone to come and enjoy great food, great people and great service in a rustic garden setting...

Bobsled Sports Bar and Grill - A hip place to dine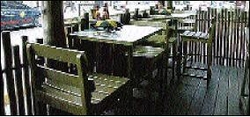 Western Bureau: Whether it's the smoked duck quesadillas or the crispy coconut chicken strips, Bobsled Sports Bar and Grill restaurant along the 'Hip Strip' in Montego Bay promises to subdue hunger and satisfy your taste buds....

Jewel of India - A complete feast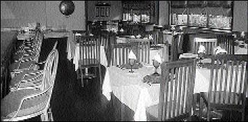 ONCE YOU enter the contemporarily chic Jewel of India Restaurant inside the Market Place along Constant Spring Road, St Andrew, soft strains of Indian music can be heard in the background. The feasting starts long before you even read the menu.

CHILITOS - A marriage of Jamaican and Mexican styles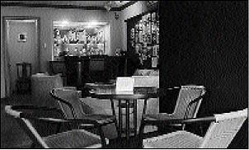 Mexican food has tasted better since Chilitos, located in Montego Bay and Kingston, came on the scene.Despite the number of many Spanish-owned hotels along the north coast, this Jamaican-owned restaurant has dedicated its menu to fusing Jamaican and Mexican cooking styles ...

Spring Garden Café & Seafood Grill - Good food, good service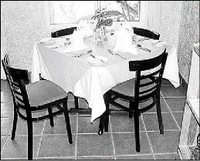 Good food and good service come immediately to mind when one thinks of Spring Garden Café and Seafood Grill, located in Ocho Rios, St Ann. Since its opening in December 2001, Spring Garden has carefully built a reputation as a top-class restaurant.

Miss T's Kitchen - Dining ina tropical paradise


A mere five months after opening its doors, Miss T's Kitchen has earned the reputation of being a pleasant place to dine despite being located in hectic Ocho Rios, St Ann.Located at 65 Main Street, a few metres from the parish clock...

The Reef Seafood Restaurant and Bar - Seafood in the heart of the city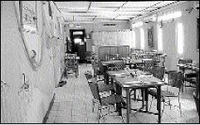 The Reef is like a little haven tucked away from the hustle and bustle of the busy intersection at Old Hope Road in Liguanea. The restaurant, which celebrated its first anniversary last month under the new management...

The Pelican Restaurant - A 'cornerstone' in Montego Bay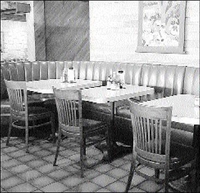 Since 1964, the family-owned Pelican Restaurant in Montego Bay has been a cornerstone providing excellent meals and service that have left a lasting impression on food lovers in western Jamaica.Restaurant Manager Elizabeth...

Pier one - A fine dining experience by the sea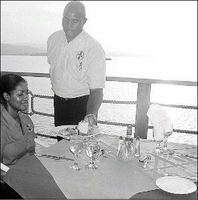 Western Bureau: After a stressful day at work, or if you just feel like treating yourself to a delicious meal, Pier One on the Waterfront in Montego Bay is an excellent place to unwind and relax....

Rum Jungle-Coral Cliff - Exciting, entertaining, exhilarating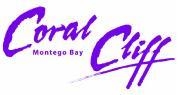 Rum Jungle offers a unique entertainment environment that is in line with their motto: 'Simply Exciting, Simply Entertaining, and Simply Exhilarating'.Themed to create a tropical jungle fantasy land, the concept of tropical jungle fantasy land...

NATIONAL EGG MONTH - Egg for the eyes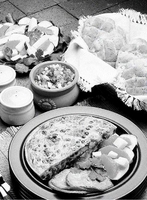 Did you know that "the antioxidants found in egg yolks may reduce the risk of eye disease"? The egg contains lutein and zeaxanthin, "two carotenoids (a type of antioxidant)" that may be beneficial to some persons suffering from age-related macular degeneration...