Lead Stories
'I'm still here' - Police Commissioner Rear Admiral Hardley - Lewin downplays talks of resignation - Admits that there are those who want him out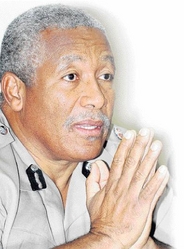 IT HAS not reached the level of fisticuffs but it appears the police commissioner and the Government are on a collision course over who should shoulder the blame for the current crime level. A day after a senior government official told The Gleaner...

News
Agriculture enthusiast gets Gleaner Silver Pen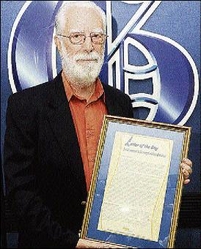 Writing about birdwatching, his favourite hobby, might not have placed John Fletcher in the spotlight, but with his letter to the editor in August, the agriculture fanatic has had the light on him, and has basked in every moment...

Business
Bluefields: The story behind the name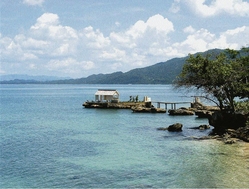 Bluefields, in southern Westmoreland, was originally called Oristan by the Spaniards, who are thought to have established the town no later than 1519. However, archaeological research shows that the Tainos had settled the area from around 750-1500 AD....

Sport
Australians predict tough series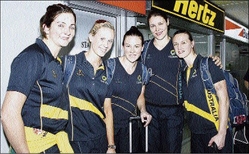 Norma Plummer, coach of Australia's netball team, expects a pulsating series between her national outfit and Jamaica's Sunshine Girls, who meet in the opening game of the National Commercial Bank (NCB) Sunshine Series on Saturday...

Commentary
EDITORIAL - Regrettable political opportunism
Among the regrets to which the former prime minister, Mr P.J. Patterson, admitted at the time of his retirement in 2006 was the failure of legislators, during his nearly dozen years as head of government, to conclude and implement a package of constitutional reforms...
Letters
LETTER OF THE DAY - PNP should rethink
The Editor, Sir: We have been waiting for years for the Charter of Rights. The bill to introduce it is based on a consensus reached by a joint select committee of Parliament. I implore the Opposition not to derail it once more by an argument about...
Entertainment
Musical tribute to Count Ossie 33 years after death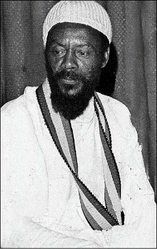 Oswald 'Count Ossie' Williams' influence extended far beyond the camp in Rockfort, east Kingston, where he hosted extended music sessions in which the drums and brass instruments featured heavily. The musicians, including the core of the Skatalites...

What's Cooking
Palm Court Restaurant - A culinary oasis in the heart of New Kingston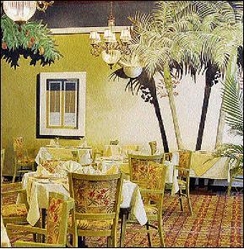 The Palm Court Restaurant at Hilton Kingston hotel is a fine dining restaurant that features a wine cellar stocked with vintage wine selections and a well-stocked bar. The restaurant uses only premium products which include first-grade...