Lead Stories
Cops see red! - Police incensed over politician's 'gay' slur - J-FLAG calls MP's behaviour reckless
WESTERN BUREAU: MEMBERS OF the Jamaica Constabulary Force are incensed at remarks made on Tuesday by attorney-at-law and South West St Ann Member of Parliament (MP) Ernest Smith. The MP had made stinging comments about the lawmen in Parliament, saying the force was "overrun" by gays...
News
Rio Grande Valley under further threat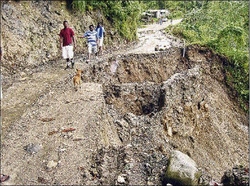 The collapse of a roadway leading into Mill Bank and Comfort Castle in the Rio Grande Valley of Portland, which has left more than 2,000 residents marooned, is creating undue hardships in those communities. Residents are now fearful that the 2.5 feet of roadway...

Business
JMMB safe from takeover - Duncan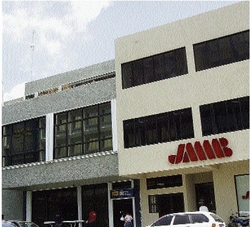 The top management of Jamaica Money Market Brokers (JMMB) has declared the company safe from any hostile takeover following the troubles of Lawrence Duprey's CL Financial group, which has a 40 per cent stake in the listed local securities entity, and has itself been taken ...

Sport
No ease-up, says Gayle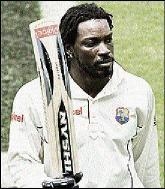 NORTH SOUND, Antigua (CMC): Rather than being bombarded with a plethora of questions about what approach they will take over the next five days, West Indies and England were confronted with concerns about the state of the outfield at the Vivian Richards...

Commentary
EDITORIAL - Now for the tough part, Minister Nelson
Dwight Nelson, the minister in the finance ministry who has responsibility for public sector employment, is understandably skittish, at this time, about committing the administration to either slashing state jobs or freezing salaries as part of the effort of dealing...
Letters
LETTER OF THE DAY - Arrogant Englishmen, incompetent umpires
The Editor, Sir: I was not one of those persons fortunate enough to have witnessed the West Indies' demolition of England on the fourth day of the first Test Match at Sabina Park, but I did manage to share in the excitement as I listened to commentary on radio...
Entertainment
Saint models for NY Fashion Week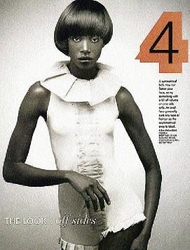 Saint International models Sigail Currie and Sasha Gaye Hunt will be the only Jamaican females on show as the prestigious biannual international fashion week cycle kicks off at Bryant Park in New York City today.From February 13 to 20, New York plays...

Social
Beauty with a purpose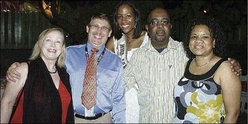 Talk about beauty with a purpose! The elegant Miss Jamaica Universe, April Jackson, has a heart of gold to go with her stunning good looks. As founder of the Give Children A Future Foundation (GCAF), Jackson has been championing the cause of children, giving them a chance...

Caribbean
ANTIGUA - Labour party responds to accusation claims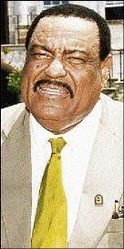 ST JOHN'S, Antigua (CMC):The legal spokesman for former junior finance minister Asot Michael has responded to charges that have been levelled against the previous Antigua Labour Party (ALP) government, saying the Baldwin Spencer administration...

International
UNITED STATES - Obama lauds Lincoln for unity efforts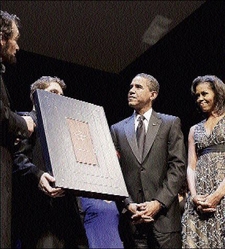 WASHINGTON (AP): President Barack Obama praised Abraham Lincoln for his conviction that a divided nation could be made whole at a gala Wednesday night, capping a day when congressional leaders agreed on a compromise...