No ease-up, says Gayle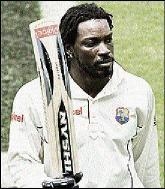 NORTH SOUND, Antigua (CMC): Rather than being bombarded with a plethora of questions about what approach they will take over the next five days, West Indies and England were confronted with concerns about the state of the outfield at the Vivian Richards...

Bolt to top men, three-way tussle for women's crown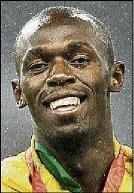 Triple Olympic gold medallist, Usain Bolt, is set to walk away with the 2008 RJR Sports Foundation Sportsman of the Year title tonight at the 48th annual National Sportsman and Sportswoman of the Year awards ceremony at The Courtleigh Auditorium. The function is set to start...

Jamaica looking to heap more pressure on Guyana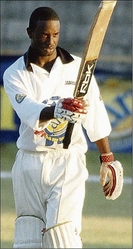 GEORGETOWN, Guyana, CMC: With a record four consecutive defeats behind them, Guyana will be hard-pressed to stop their dreadful rut when they face leaders Jamaica in the sixth round of the WICB regional four-day tournament today. In an attempt to halt...

King slapped with sexual assault charges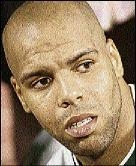 LONDON, England, CMC: Reggae Boy Marlon King is set to appear in a magistrate's court here later this month after being charged with sexual assault. The 28-year old, who turned out for Jamaica in their international friendly against Nigeria here...

Third medal for Brown
Monique Brown captured her third medal at this year's Special Olympics World Winter Games in Idaho, United States, when she won a bronze in the 100m speed skating event in 15.66 seconds. Russia took the gold and China the silver ...

Keith Shervington passes away at 91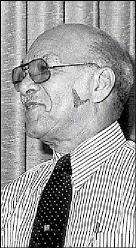 Former secretary general of the Jamaica Olympic Association (JOA), Keith Shervington, is dead.The veteran sports administrator passed away peacefully at home yesterday morning. Shervington, who had been ailing for some time, was in his 91st year...

Reggae Boy Vernan for trial with DC United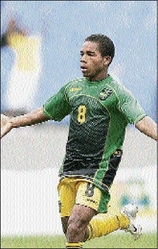 LONDON, England: Always moving with a quick step and very businesslike posture, Eric Vernan has quickly established himself as a quality player in dual roles, attacking and defending, as he speeds up and down the right flank of Jamaica's team...

Late goals spoil T&T's party
SAN SALVADOR, El Salvador, CMC: Trinidad and Tobago conceded twice in the last eleven minutes to squander a healthy two-goal cushion as El Salvador spectacularly snatched a share of the points, in a match that saw captain Dwight Yorke sent off....

Test defeat a 'wake-up call' for England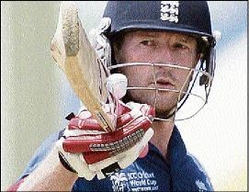 ST JOHN'S, Antigua (CMC): England senior player Paul Collingwood says their embarrassing defeat to West Indies in the opening Test will spring the wounded side into action for the rest of the four-match series...

Jamaicans set to shine at MEAC indoor meet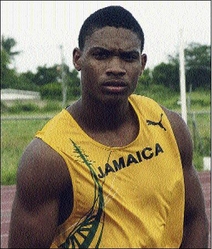 JAMAICAN athletes will be out in large numbers this weekend at the first track and field indoor collegiate championships, the Mid Eastern Athletics Conference (MEAC), in Landover, Maryland. The three-day meet which started yesterday has attracted 11 teams...

Exidus, Holland lead the wayin Trelawny
Western Bureau:With the competition now on in earnest, Exidus FC and Holland FC remain joint leaders in the 2008 Trelawny Football Association's Major League, after coming up with good wins in last weekend's round of matches, which feature six games...

Nuggets snap losing streak in Orlando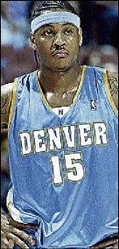 ORLANDO, Florida (AP): The Denver Nuggets can go into the NBA's All-Star break with the satisfaction of ending a 15-game losing streak in Orlando, having beaten the Magic 82-73 on Wednesday. Carmelo Anthony had 29 points and eight rebounds...

18-y-o female among 20 for jockeys' school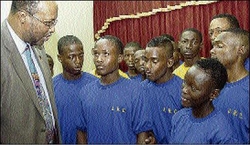 Twenty students were introduced at the launch of the 2009 jockeys' training programme on Wednesday at a function hosted by the Jamaica Racing Commission at its Winchester Road offices. Among the new batch of trainees is one female - 18-year-old Georgina Sergeon...

Much ado about nothing


I have just returned from a most exciting trip travelling along the coast of Chile and around Cape Horn up to Uruguay and Argentina. The pleasure of those last three weeks has been dampened by yet another crisis in the racing industry which greeted me on my return to Jamaica...

Chin wants gross profit taxon sports betting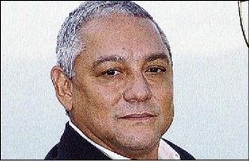 President of the United Bookmakers' Association, Xavier Chin, is urging the government to implement the gross profit tax on sports betting which, despite various proposals and recommendations, has been ignored for several years...