Rio Grande Valley under further threat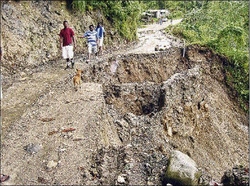 The collapse of a roadway leading into Mill Bank and Comfort Castle in the Rio Grande Valley of Portland, which has left more than 2,000 residents marooned, is creating undue hardships in those communities. Residents are now fearful that the 2.5 feet of roadway...

JPS Science and Technology Expo sparks up for 2009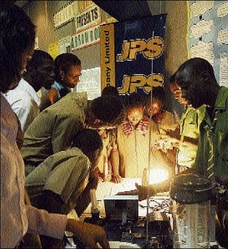 Jamaica's only Science and Technology Exposition for students attending primary to tertiary institutions, is set to kick off its 2009 series. The JPS Science and Technology Expo, which is held in collaboration with the Scientific Research Council and the Association...

NCB awardee speaks up about life's choices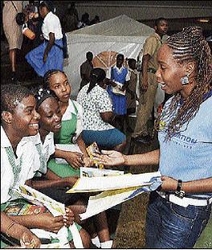 Sheriffa Munroe, one of NCB Foundation's Parish Scholarship Awardees, spoke up at the Ministry of Education and the Ministry of Education National Sexuality and Reproductive Health Expo held this week. Sheriffa, a shining example of perseverance and dedication...

'Our baby dream came true in the Caribbean'
THERE IS unbridled happiness in Jacqueline Rhone's voice as she talks about her baby, due in May. She does not know whether she is having a boy or girl, and does not want to know. For her, just being able to get pregnant is a miracle...

Competition launched to increase blood donors
The National Blood Transfusion Service on Wednesday launched its school blood drive competition for 2009 to recruit young donors. Dr Sheila Campbell-Forrester, chief medical officer, said by way of this competition, the minister of health and environment...

Site ready for $multimillion convention centre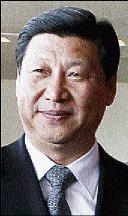 WESTERN BUREAU: Jamaica hopes to expand its potential into the US$150 billion meetings-and-incentives market with the construction of a new multimillion-dollar convention centre at Rose Hall in Montego Bay, St James...

'Watch out for starvation'


MARK GOLDING, the opposition spokesman on investment, industry and commerce, is warning that many Jamaicans could be pushed to the brink of starvation if Government fails to institute a social security net to protect them. Golding's call comes amid...

NSWMA to make Riverton safer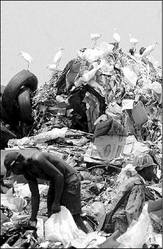 In an effort to toughen health and safety standards at the Riverton City landfill, the National Solid Waste Management Authority (NSWMA) has implemented new measures to stem potential for recurrence of fires and injury to children. The drive includes a mandate to forcibly remove children...

Ministry launches new campaign for road safety
The Ministry of Transport and Works on Wednesday announced a new campaign which will look to soften the damage done to Jamaica's society and economy by road collisions.The new campaign, titled 'Children Against Reckless Driving' (CARD), will use...

Accused in teen killing remanded
The 17-year-old boy accused of killing his 16-year-old ex-girlfriend, Nisa Grant, of York Castle High School, in Brown's Town, was remanded when he appeared in the St Ann's Bay Resident Magistrate's court on Wednesday. Lawyer for the accused, Oswest...