Cops see red! - Police incensed over politician's 'gay' slur - J-FLAG calls MP's behaviour reckless
WESTERN BUREAU: MEMBERS OF the Jamaica Constabulary Force are incensed at remarks made on Tuesday by attorney-at-law and South West St Ann Member of Parliament (MP) Ernest Smith. The MP had made stinging comments about the lawmen in Parliament, saying the force was "overrun" by gays...

JLP-Olint connection?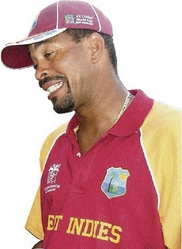 Anonymously forwarded emails linking the Jamaica Labour Party's narrow 2007 general election victory to massive funding from embattled investment banker David Smith and his floundering investment scheme, Olint, have been creating a firestorm in cyberspace...

Caribbean nations to launch survey on food-borne diseases


Jamaica, along with six other Caribbean islands, is set to embark on a yearlong study which seeks to identify the cause of some food-borne diseases that continue to plague the region and other parts of the globe. The Jamaica Burden of Illness Study will...

Claro under probe
Telecommunications service provider Claro is under more scrutiny today as the Bruce Golding administration's man in charge of local government, Robert Montague, has ordered a probe into its erection of cellular towers. Local government officials...

Stanford's operations under scrutiny
THE BUSINESSES of Allen Stanford, the Texas billionaire who has popularised Twenty20 cricket in the Caribbean, are now being probed by United States financial investigators.Regulators are investigating an investment firm and Stanford's Caribbean bank...

Jamaica, China sign billion-dollar pacts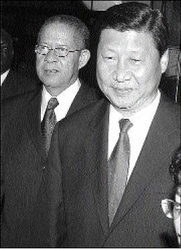 CHINA AND Jamaica yesterday signed several cooperative agreements and letters of exchange valued in excess of J$10 billion on day two of Chinese Vice-President Xi Jinping's visit to the island. Among the agreements signed at Jamaica House yesterday...

PM optimistic about bauxite sector
Western Bureau:Despite the ominous clouds hanging over the bauxite sector, Prime Minister Bruce Golding says there is still a silver lining and is urging players in the sector to prepare themselves to embrace a rebound...

'Our leaders must have guts'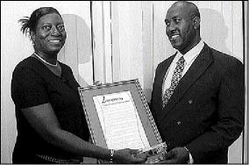 "Leaders must lead and lead by example," says Dalbert Laing, recent recipient of The Gleaner's Silver Pen award.Laing was presented with his award at the newspaper's North Street office yesterday by The Gleaner's managing editor, Jenni Campbell....

Crown rests case in Peter King trial
The Crown closed its case yesterday after calling 17 witnesses at the trial of 26-year-old labourer Sheldon Pusey, who is charged with the murder of 64-year-old Ambassador Peter King. Defence lawyer Berry Bryan will be making submissions today in the absence...

Valentine gifts for $0


Valentine's Day is a special time to spend with your mate.The economic crunch has caused many to cut costs in all directions. If you feel the need to give a gift, the best way to make it truly memorable is to make it a shared experience. If you're hard up for funds...