Published: Friday | October 16, 2009
A festive affair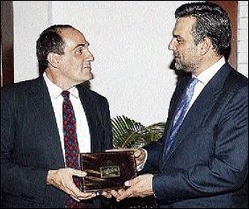 This year's Spanish National Dayreception, held on Tuesday, at Spanish Ambassador Jesus Silva's Norbrook, St Andrew residence, was a colourful and festive affair.

Rotarians get food for thought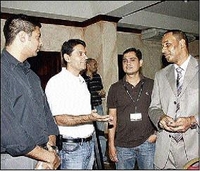 WESTERN BUREAU: Seasoned Rotarians and some newcomers to the internationally recognised service club were treated to a wealth of knowledge, relating to the current global financial situation at the Sandals Royal Caribbean in Rose Hall...

Power breakfast pow-wow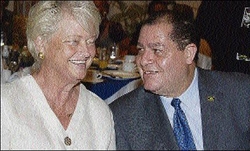 WESTERN BUREAU: As women in western Jamaica continue to take charge of the male-dominated region, Corporate Connections' Pauline Reid unveiled the first in a series of 'Power Breakfasts' on Tuesday morning at Hilton Rose Hall Resort and Spa in St James....

Diwali celebrations a fabulous affair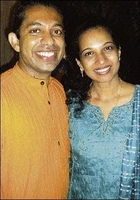 One of the beautiful things about this beloved country is the essence of our nation and its people, captured by our founding fathers and mothers in our national motto: 'Out of Many, One People'. This motto is not just an abstract concept...

Watson's 'journey continues'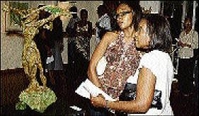 When you share DNA with eminent artists, Barrington and Basil Watson, people expect your exhibition to be of the highest quality.And that's what Raymond Watson, son and brother, respectively, of the noted gentlemen mentioned above delivered on Tuesday...