No pay, no play - Transport, NTCS heading for new clash over licensing fees - Talk to my lawyers, says Millwood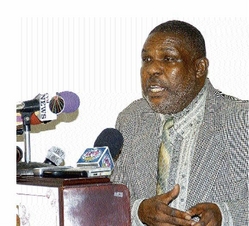 Government's private bus partners have paid down a $12-million debt, but now transport officials are saying it was a fraction of what is owed and have put a December 2 deadline on the payment schedule for the rest. The Ezroy Millwood-led National Transport Cooperative...

Cement row ratchets up - TCL, Guyana gear for contempt hearings; quarrel emerges over 'conflict'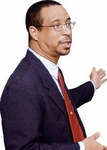 Guyanese president Bharrat Jagdeo, whose country is locked in a trade fight with Trinidad Cement Limited (TCL), which the South American country is losing in court, is now crying conflict of interest because Dr Rollin Bertrand...

Jampro returns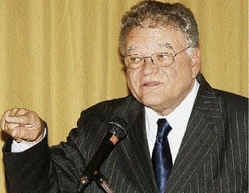 Jamaica Trade and Invest (JTI), the government agency responsible for providing support to the business and investment needs of the country as well as to facilitate export promotion, is to assume its old name. "JTI is to be rechristened Jampro," said Prime Minister Bruce Golding....

Prosecutors push for trial date in Stanford case - Financier appealing court-approved receiver's fee
Prosecutors asked a United States federal judge on Wednesday to set a trial date for Texas financier R. Allen Stanford, who is in jail accused of bilking investors out of US$7 billion. But Stanford's recently appointed defence attorneys want US District Judge...

JUTC rebuts NTCS
In response to claims attributed to the National Transport Co-operative Society (NTCS) in an article in The Sunday Gleaner, the Jamaica Urban Transit Company (JUTC) wishes to state the following: The Ministry of Transport and Works, pursuant to a decision of the Cabinet...

Commentary - A time for thoughtful action


Every now and again I reread works of enduring value. One such is Edmund Burke's Reflections on the Revolution in France. The title, much longer when first published, provides context for his opposition to the French Revolution...

Chen sells largest store, wraps up divestment programme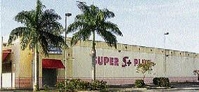 Wayne Chen has sold his largest supermarket in May Pen, Clarendon, to rivals, reducing the family-run Super Plus Food Stores chain to 13 outlets.Chen, the chief executive officer of Mandeville-based Super Plus, said he...

Citi weighed down by failed loans
Citigroup provided a sobering reminder Thursday that the economy is still struggling, reporting that its third-quarter results were weighed down by billions of dollars in failed loans.The bank reported a US$101 million profit before accounting...

JSE ECONOMIC FORUM - Stanford professor bats for financial reform to wean sector off gov't paper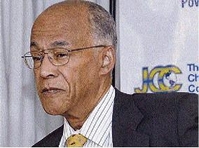 Donald Harris, economics professor at Stanford University, on Wednesday suggested that Jamaica's financial sector needed further reform to nudge its players into developing more innovative products instead of tying up their assets in low-risk government securities....

Private pensions now a $200 billion market - 90% of working Jamaicans not covered - Fund managers target IRAs for business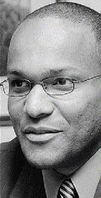 Jamaica's private pension industry is worth close to $200 billion in value and growing, as regulator Financial Services Commission makes (FSC) progress on registering new schemes. Financial institutions are now gunning for business from among the 90 per cent...

Egg processors fine-tune liquefication process - To build foreign sales from 'powder'
Local egg producers, their fate closely linked to fortunes of the hotel industry, are pursuing investments in technology and product diversification to beat the financial downturn. Two years ago, Caribbean Egg Processors Limited (CEP), which is 50 per cent owned by egg farmers...

Commentary - Jamaica's fiscal debt challenge - a Russian perspective
A decade ago, between 1998 and 2000, Dr Alexander Livshits, former minister of finance, Russian Federation, and deputy head of the Russian government, presided over the Russian debt-restructuring operations. He has a great deal of hands-on experience...

Letters - I just wanna watch HBO, Cinemax
I just wanna watch HBO, Cinemax - Thanks for your article on HBO and Cinemax published September 2. It gave me some answers as to why these two important channels were missing from my line-up...

Digicel pushes back


THE EDITOR, Sir: I read with interest the article in The Sunday Gleaner published October 11, written by José Otero of Signals Consulting on the impact of América Móvil's entrance into the Jamaican market on Digicel's performance.I am writing to correct...

Movements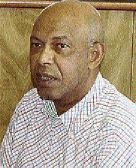 New boss for Rose Hall Developments - Rose Hall Developments Limited, (RHDL) a real estate and property management company domiciled in Montego Bay, has announced the appointment of a new president, Wyley H. Sweeney...

Marked down by Moody's
Moody's Investors Service has downgraded Barbados' government bond ratings, saying the revision comes after "years of deterioration" in the tiny country's credit metrics, nine years after the last review which resulted then in an upgrade."Barbados' key...