Lead Stories
Annaleise found - Bittersweet reunion as 10-y-o is put in state care - Woman to be charged for breaching Child Care Act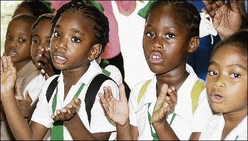 The two-day long search for 10-year-old Annaleise Davis ended on a positive note yesterday, but the mystery surrounding the disappearance of the child is far from solved. So far, the police have taken one woman into custody in connection with the disappearance...

News
Golding defends Bolt's OJ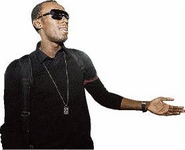 Prime Minister Bruce Golding has come out in defence of his decision to afford three-time Olympic and world champion Usain Bolt the Order of Jamaica - the nation's fourth-highest honour. On Monday, Bolt, 23, will become the youngest-ever recipient...

Business
No pay, no play - Transport, NTCS heading for new clash over licensing fees - Talk to my lawyers, says Millwood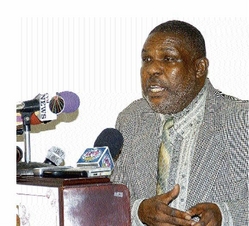 Government's private bus partners have paid down a $12-million debt, but now transport officials are saying it was a fraction of what is owed and have put a December 2 deadline on the payment schedule for the rest. The Ezroy Millwood-led National Transport Cooperative...

Sport
Foster-Hylton tops them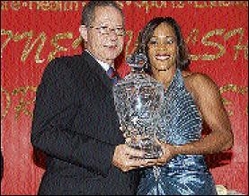 World 100 metres hurdles champion, Brigitte Foster-Hylton, is the fifth recipient of the Courtney Walsh Award of Excellence. She won the award at a glitzy award ceremony at The Jamaica Pegasus on Wednesday night to cap what she identified as the most successful season ...

Commentary
EDITORIAL - Press threat in Port-of-Spain
Of the countries that are members of the Caribbean Community (Caricom), Trinidad and Tobago is the only one where freedom of the press is expressly recognised and, it would be assumed, guaranteed by the Constitution. Indeed, the country has a vibrant press that...
Letters
LETTER OF THE DAY - Courteous service despite dead cockroaches
The Editor, Sir: On September 24, I arrived at the Norman Manley International Airport to attend my father's funeral and was greeted by two women handing out H1N1 information, which I thought was a very prudent move...
Entertainment
Tastee Talent Contest: the brainchild of Sonny Bradshaw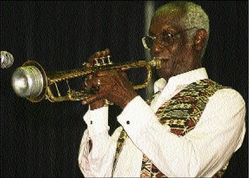 Thirty years ago Sonny Bradshaw approached philanthropist and CEO of Tastee Ltd, Vincent Chang, with an idea to unearth entertainment talent in Jamaica. Following a meeting with media stakeholders of the day, the Tastee Talent Contest, as it was then...

Social
A festive affair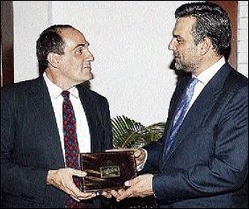 This year's Spanish National Dayreception, held on Tuesday, at Spanish Ambassador Jesus Silva's Norbrook, St Andrew residence, was a colourful and festive affair.