Annaleise found - Bittersweet reunion as 10-y-o is put in state care - Woman to be charged for breaching Child Care Act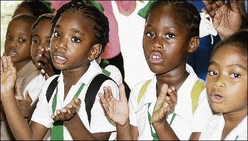 The two-day long search for 10-year-old Annaleise Davis ended on a positive note yesterday, but the mystery surrounding the disappearance of the child is far from solved. So far, the police have taken one woman into custody in connection with the disappearance...

Sweet relief - Family, community thankful Annaleise found safe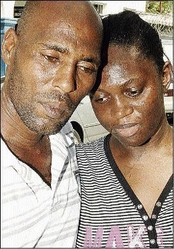 "Thank God!" That was the almost uniform response from family and friends yesterday morning as they celebrated news that 10-year-old Annaleise Davis had been found. It had been the worst 48 hours in the life of her parents, Alton Davis and Janice Walker...

Nurses back at work but ...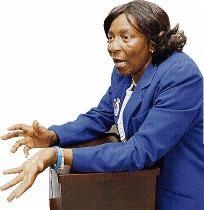 Normality has been restored to the island's health facilities after days of absenteeism from nurses. However, the nurses have remained displeased with the Government about actions taken regarding a reclassification exercise...

COMMUNITY HEROES - Finding joy in service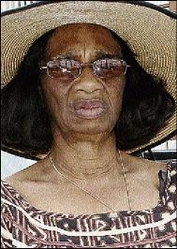 Ahead of National Heroes Day on October 19, The Gleaner this week highlights the contributions of several ordinary Jamaicans who have made extraordinary strides for excellence in their neighbourhoods....

GKRS lawyers optimistic about Paymaster suit
GraceKennedy Remittance Services Ltd (GKRS) is optimistic that Paymaster Jamaica Ltd cannot prove its claim which alleges breach of copyright over a software programme. Paymaster has sued GKRS, which operates Bill Express, and is seeking to recover...

'Value for money' - Ministry says Hill's company not an example of gov't overspending


Officials of the Ministry of Agriculture and Corporate Strategies Limited (CSL), the firm contracted to spearhead the sugar divestment efforts, are defending a near $2-million-a-month bill being forked out by the Government each month since July of last year...

HFMD confirmed in St James institution
WESTERN BUREAU:Five confirmed cases of hand, foot and mouth disease (HFMD) have been identified at a private-run school in Montego Bay, St James.It is understood that the parents of the infected children informed the school, and the health department...

Millwood takes potshot at politicians
Transport mogul Ezroy Millwood is contending that the Government's demand for the National Transport Co-operative Society (NTCS) to wind down operation by November 2 and hand over routes to franchise holder, the Jamaica Urban Transit Company (JUTC),...