Golding defends Bolt's OJ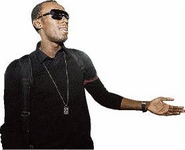 Prime Minister Bruce Golding has come out in defence of his decision to afford three-time Olympic and world champion Usain Bolt the Order of Jamaica - the nation's fourth-highest honour. On Monday, Bolt, 23, will become the youngest-ever recipient...

Warner-Lewis cops gold Musgrave Medal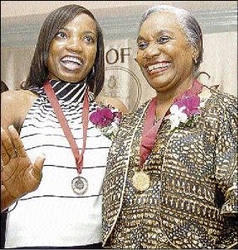 Professor Maureen Warner-Lewis collected the prestigious gold Musgrave Medal Wednesday as she was honoured for distinguished eminence in the field of literature.Warner-Lewis was among 11 awardees who were recognised at the Musgrave award ceremony at the Institute...

PM: No to same-sex unions
Prime Minister Bruce Golding says the nation's Parliament will not recognise same-sex marriage under his watch. "There is the possibility that some time in the future, Parliament could pass a law that says same sex unions are legal, but it won't be done...

Keep politics out - Bunting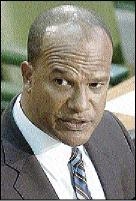 OPPOSITION SPOKESMAN on national security, Peter Bunting, on Wednesday disagreed strongly with senior Government minister, Karl Samuda, that the Financial Investigations Division (FID) should remain in the Ministry of Finance and the Public...

Health fund rescues Holland Bamboo 6K
The National Health Fund (NHF) has come to the rescue of the Holland Bamboo 6K event with a sponsorship of $425,000 for the road race, which is scheduled for St Elizabeth on November 8.According to Alfred 'Frano' Francis, race director for Jamdammers...

'Real Man Things' to cause stir on local radio - New interactive programme to deal with male issues from a fresh perspective
'Real Man Things', a vibrant, exciting radio show that deals expressly with men's issues, is set to take the local media landscape by storm when it debuts this month. The radio programme will speak specifically to male-related issues...

CPTC hosts Bennett's wake today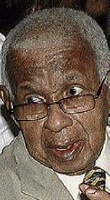 The Creative Production and Training Centre (CPTC) in collaboration with the Ministry of Culture and Sports, will today host a wake at its Arnold Road headquarters for the late Wycliffe Bennett, who served as chairman and chief executive officer (CEO)...