I am 85%, says Bolt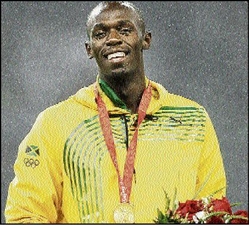 LONDON (AP): Usain Bolt still has more to give this year, saying yesterday he's running at "85 per cent" of his potential going into his final meet before next month's world championships. "Yes, I'm not in the best shape of my life, but I'm still in good shape...

Senior West Indies players ready for selection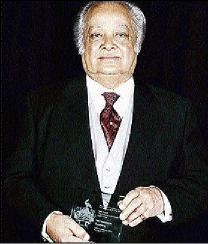 GEORGETOWN, Guyana (AP): Striking West Indies cricketers made themselves available for international duty yesterday after an arbitrator was appointed to mediate their bitter dispute with the national board. The original 13-man squad chosen for the two-Test...

Smith needs to step up big time to repeat Osaka heroics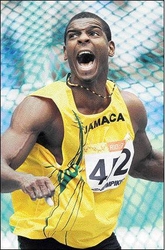 TWO years ago, Jamaica got an unlikely medal at the IAAF World Championships in Osaka when former Calabar High School athlete, Maurice Smith, produced a career-best 8,644 points to take the silver medal in the decathlon...

Athlete PROFILE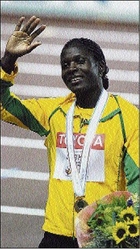 Name: Delloreen Ennis-London, Date of birth: March 5, 1975Place of birth: St Catherine, JamaicaEvent: 100m hurdlesPersonal best: 12.50 secondsSeason best: 12.60 secondsBest performances: Two-time IAAF World Championships medallist: silver at the 2005 IAAF...

Jamaica's Stewart remains in 'Golden' hunt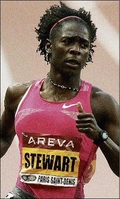 Jamaica's Kerron Stewart is among the three women and one man who are still in line for the US$1 million Golden League Jackpot. The athletes will now turn their attention to the IAAF World Championships on August 15-23 in Berlin before resuming their...

Windwards in Dewar's web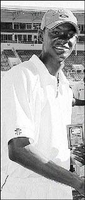 Kingston College's leg-spinner Akeem Dewar maintained his impressive form when he grabbed 4-29 to lead Jamaica to first innings honours over the Windward Island's on day one of their TCL Group WICB U-19 Cup at Jamaica Broilers Group Oval...

Selectors stick with new squad for one-dayers


ST JOHN'S, Antigua (CMC):With the first-choice West Indies players still on strike, the regional selectors on Monday named two teenagers in a 14-man squad to face Bangladesh in the first two one-day internationals of the three-match series. The squad...

Brown bags second national chess title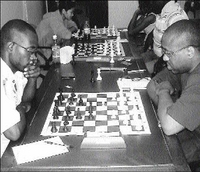 National Master (NM) Equitable Brown secured his second straight hold on the National Chess Champion title on Sunday, after securing a final-round draw against Ryan Blackwood at the Norman Manley Law School. Brown ended the championship on eight points...

Fennell happy with India's security plans

NEW DELHI (AP): Commonwealth Games Federation president Michael Fennell is satisfied with India's focus on security for the athletes who will be competing at next year's event in New Delhi. "The government of India has put in a lot of resources...

Spain's Astarloza wins 16th stage of Tour de France
BOURG-SAINT-MAURICE, France (AP): Alberto Contador fought to retain the Tour de France lead and Lance Armstrong clung to second in Tuesday's 16th stage, which was won by Spanish rider Mikel Astarloza.Contador and Armstrong finished in a group of race...

Powell, Edwards in Champions Trophy 30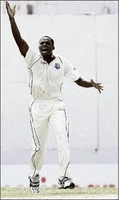 BRIDGETOWN, Barbados (CMC): Leading fast bowler Fidel Edwards and recently axed pacer Daren Powell were among a 30-man provisional squad named yesterday by the West Indies Cricket Board (WICB) to prepare for the ICC Champions Trophy....