No option - Jamaica returning to IMF - Shaw - No immediate effect on public sector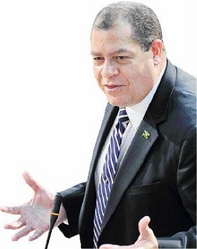 FOURTEEN YEARS after the nation ended its borrowing relationship with the International Monetary Fund (IMF), the Government has admitted it has no choice but to return to the multilateral lending agency. In a statement to Parliament yesterday, Minister of Finance...

Private sector, analysts react


Joseph M. Matalon, President, Private Sector Organisation of Jamaica - In the context of a projected severe contraction in local economic growth, recent large declines in foreign-exchange earnings...

Gov't expands energy audit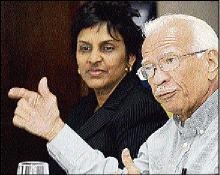 Faced with the heavy burden of the country's oil bill - US$2.7 billion last year - the Government is stepping up its efforts to conserve energy in public facilities.An energy audit, which initially focused on hospitals and schools...

IMF déjà vu
There was no global economic crisis 32 years ago to shoulder the blame for Jamaica's economic predicament, but on Tuesday, January 19, 1977, when Prime Minister Michael Manley told the House of Representatives of his administration's...

Class Acts: Hemmingay Preparatory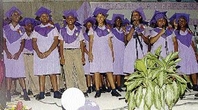 Send photos from your graduation ceremonies in June or July, along with detailed captions, and we will publish them. Email to editor@gleanerjm.com or drop off at 7 North Street, Kingston...

Fraud Squad probes payment to JIS worker
A MINISTRY of Finance official says at least four government bodies breached the Financial Audit and Administration (FAA) Act when they wrote cheques in the name of a Jamaica Information Service (JIS) employee for services rendered by the executive...

Gov't to tackle shift system in schools


Education Minister Andrew Holness has signalled the Government's intention to attack the shift system in schools. In making his contribution to the Sectoral Debate in Parliament yesterday, Holness said the shift system affects the quality of education...

Budget must change - Davies


DR OMAR Davies was the minister of finance when Jamaica ended its borrowing relation with the International Monetary Fund (IMF). Yesterday, he was among the members of parliament present to digest the news that Jamaica is about to return...

North east Manchester communities now have water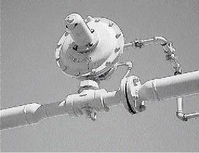 BIGWOODS, Manchester: More than 5,000 residents of Golden Run, Carter, Bigwoods and Craighead in north east Manchester are now able to access potable water, as two water systems have been commissioned into service.The Mother Fleure and Golden Run...

ACROSS THE NATION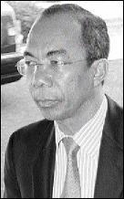 Int'l food safety conference comes to Jamaica - KINGSTON: The Food Hygiene Bureau (FHB) will be hosting its Fourth International Food Safety Conference, July 30-31, at the Knutsford Court Hotel, New Kingston.Dubbed 'Food Safety and Security - the Future'...