Dry season affects Corporate Area water supply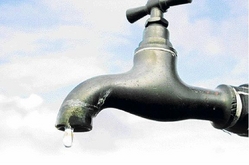 As the extended dry season continues to affect the water supply to some areas across the island, the National Water Commission (NWC) has announced that nightly water restrictions will be stepped up in sections of Kingston and St Andrew served...

Empathy isn't just emotion, it's action


Hi Neighbour! To sit here encouraging people to look out for their neighbours, I must admit, is not the easiest task but it is very rewarding. People are actually taking me on and helping their neighbours! Could I ask for more? Yes...

Five projects vie for community awards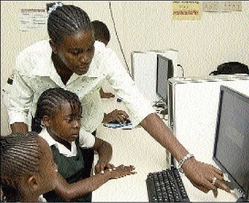 When the curtain opens on the presentation of the Michael Manley Award for Community Self-Reliance and the EFJ Award at the Little Theatre on Emancipation Day, five projects across Jamaica will be vying for the top spot. The Michael Manley Award...

'Mama Nurse' - a local hero in St Mary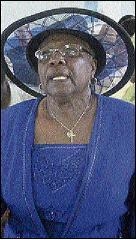 It was the era of limited taxicabs, little or no tap water and electricity and a time when quality health care for mostrural Jamaicans was a scarce commodity. A pioneer of her time, Iona Brown was the first midwife to settle...

Petrojam: E10 will remain cheaper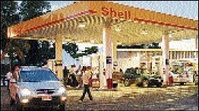 The Petroleum Corporation of Jamaica (Petrojam) has given an assurance that E10, the ethanol blend of fuel, will remain cheaper than 87-octane petrol, even after a subsidy is removed later this year. "MTB is more expensive than ethanol, so the price would still...

Golding goes into the hot seat on TVJ tonight


Prime Minister Bruce Golding has placed on record the position that his Government does not intend to cut public-sector jobs despite its decision to return to a borrowing relationship with the International Monetary Fund. Golding's comments were made...

Breakthrough made in businessman murder case
Investigators in Spanish Town, St Catherine, probing the death of a businessman say they have made a breakthrough in the case, with the detention of one man. Dead is Aaron Bagaloo, 51, of Ensom Close, St Catherine. The police told The Gleaner...

Cops turn up the heat downtown
Prosecutions have soared in downtown Kingston as members of the Island Special Constabulary Force at the Darling Street Police Station have upped the drive to stamp out crime. Nearly 19,000 prosecutions have been executed by the lawmen between July 8...

Sleepyhead scholar gets rousing wake-up call from Scotia


When Jamaica's Sandre Malcolm woke up from a groggy stupor to find out he had landed wealth, it was literally a dream come true. Malcolm, 21, who topped the Scotiabank Change-Maker Challenge Competition for the English-speaking market, was awakened by a phone call...

Quarry practices in the Rio Minho need to change - UWI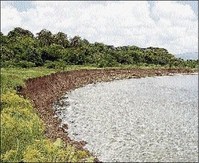 More sand is being removed from sections of the Rio Minho, the longest river in Jamaica, than is being replaced - so says the findings of a sedimentary basin resource assessment (SEBRA) study. The research, conducted by the Mines and Geology Division ...