LIME CEO quits - Replaced by operating officer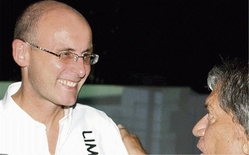 Richard Dodd, who for 18 months has been at the forefront of the push by Cable & Wireless plc to redefine its regional businesses into a seamless Pan-Caribbean operation under a new name and brand, is stepping down as the boss of LIME Caribbean....

GKRS seeks new delay in Paymaster lawsuit - Seeking permission to appeal July 9 ruling at Privy Council
GraceKenndy Remittance Services Limited (GKRS) has requested another postponment of trial in the lawsuit filed by Paymaster Jamaica Limited, and is seeking permission to appeal a decision by the Jamaican appeal court not to strike out a portion...

LIME, Claro reach 'tower-sharing' agreement
Competing telecoms LIME Jamaica and Claro Jamaica have struck a deal to share cell tower sites, with both companies declaring it a "landmark" agreement and a win for the environment. The specifics of the agreement were not disclosed, but it is "long term"...

AIC locks up investor agreement - Columbus offer closes, bid evaluations begin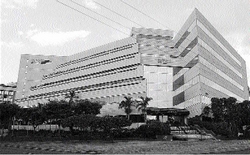 AIC Barbados Limited (AICB) narrowly missed being called into default by its bondholders, whose agreement were secured individually to wait out the sale of Michael Lee Chin's stake in Columbus Communication to pay down US$36.7 (J$3.3 billion) in overdue debt...

New oil and gas bid rounds to open next year - Finder resets drilling timetable to 2011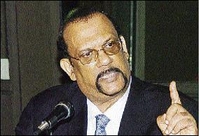 The government, hoping for an early break in the ongoing search for oil and natural gas in Jamaica's territorial waters, will be looking to attract more investors to the fossil fuel exploration when it launches another bid round in the first quarter of next year...

One bid for Oceana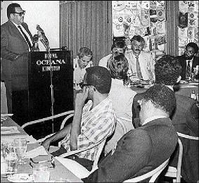 The Urban Development Corporation (UDC) says it has received just one bid for Oceana, an imposing multi-storey edifice on the waterfront that was built as a hotel but now doubles as office space on the downtown Kingston waterfront, that the state...

Bennett promoted in Carreras shuffle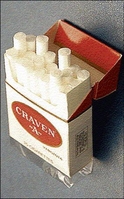 The management changes and staff redeployment under way at Carreras Limited represents a promotion for Rhon Bennett who, on August 1, will assume the post of marketing deployment manager, and it will also see another Trinidadian taking up a new posting here...

SEC tries to bar receiver from suing Stanford investors
The United States Securities Exchange Commission (SEC) has asked a federal judge to prevent the court-appointed receiver from suing investors for proceeds they obtained in Stanford's US$7 billion...

US lawsuit: Willis verified Stanford investments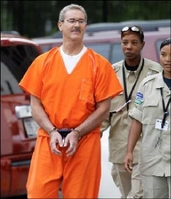 A lawsuit seeking class-action status for hundreds of Latin American investors claims that a London-based insurance broker gave false assurances about the soundness of investments offered by financier R. Allen Stanford, now jailed on charges of operating a US$7 billion...

The Fed as supercop - Bernanke defends central bank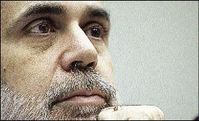 United States Federal Reserve Chairman Ben Bernanke on Tuesday fended off congressional scepticism about expanding the Fed's duties to police big financial companies, given the US central bank's failure to catch problems...

Grieving for the job you have lost


The loss of a job has the potential to induce severe emotional pain tantamount to the death of a close friend or relative. The reaction to the loss is best described as grieving as it involves an intense reaction of sorrow or remorse...