Lead Stories
No option - Jamaica returning to IMF - Shaw - No immediate effect on public sector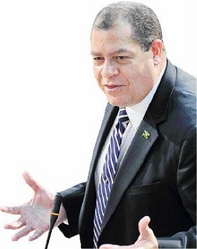 FOURTEEN YEARS after the nation ended its borrowing relationship with the International Monetary Fund (IMF), the Government has admitted it has no choice but to return to the multilateral lending agency. In a statement to Parliament yesterday, Minister of Finance...

News
Dry season affects Corporate Area water supply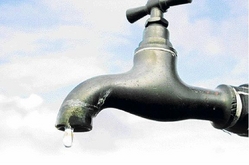 As the extended dry season continues to affect the water supply to some areas across the island, the National Water Commission (NWC) has announced that nightly water restrictions will be stepped up in sections of Kingston and St Andrew served...

Business
LIME CEO quits - Replaced by operating officer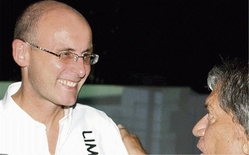 Richard Dodd, who for 18 months has been at the forefront of the push by Cable & Wireless plc to redefine its regional businesses into a seamless Pan-Caribbean operation under a new name and brand, is stepping down as the boss of LIME Caribbean....

Sport
I am 85%, says Bolt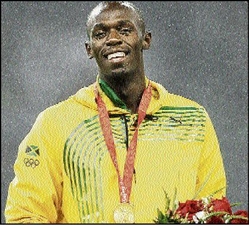 LONDON (AP): Usain Bolt still has more to give this year, saying yesterday he's running at "85 per cent" of his potential going into his final meet before next month's world championships. "Yes, I'm not in the best shape of my life, but I'm still in good shape...

Commentary
EDITORIAL - Howling jackals and the WICB
Not unexpectedly, the jackals and buzzards have begun to gather, ready to pick at what is perceived to be the carrion of the West Indies Cricket Board (WICB).But if, indeed, the WICB has been felled by the 2-0 defeat of the makeshift Test team by Bangladesh...
Letters
LETTER OF THE DAY - Jamaica's gun problem
The Editor, Sir: Everyone is rightly concerned about the ongoing gun problem in Jamaica. We have struggled with many ideas and implemented new strategies to control this problem, but the situation seems to worsen or remains the same each year...
Entertainment
Remembering the Frats Quintet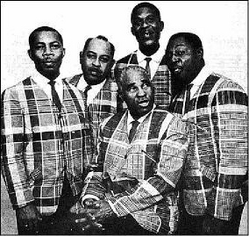 The following is an article on 1950s Jamaican folk group Frats Quintet. It was written by Patrick Warner, the son of one of the group's members, and previously appeared in Canada's Abeng News.In the years before reggae, rocksteady and ska put Jamaica...

Profiles in Medicine
A D D I C T I O N !


Over the last few weeks the world has been taking a good look at drug addiction as, whatever Michael Jackson's cause of death, some are convinced that he started on the slippery slope to never, never land several years ago. Although many medical professionals...