Lead Stories
Jamaica's most hated cop - Investigator says arresting officers just part of his job


Superintendent Ezra Stewart is an experienced investigator, an impartial lawman and probably one of the most hated persons within the Jamaica Constabulary Force (JCF). Among his peers, he is both revered and feared as he proudly carries the unofficial title...

News
A fisherman's regret


He's quickly approaching 50 and is now in a semi-stable job making decent money, but fisherman-turned-gardener Haniff Parchment can't let go of a more than 20-year grudge he has with a 1980s tv weatherman. "Dat man used to make the fishing ting difficult, for is like him ...

Business
CARIFORUM to establish regional design network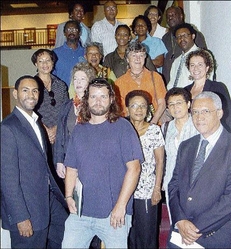 CARIFORUM is establishing a Caribbean Design Network to promote the development of the design sector which plays a critical role in the production of goods targeted at the export market. The decision to establish the network was taken recently at a meeting of design...

Sport
Village, Boys' Town win big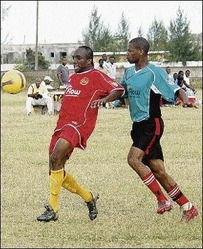 Western Bureau: Village United made it two wins from two starts in the Flow Champions Cup, blanking Brazil 3-0 at the Elliston Wakeland Youth Centre in Falmouth yesterday. "Our plan was to strike early today and we did, and it led to us getting the result we wanted...

Commentary
EDITORIAL - In the absence of leadership
These days the name Ernest Smith is likely to conjure up an image of a character with a bulbous red nose, in baggy costume, riding a unicycle. Except that Mr Smith's statements from the privileged sanctuary of Parliament are deathly serious and potentially deadly...
Letters
LETTER OF THE DAY - Buy Jamaican to rebuild Jamaica
The Editor, Sir: Jamaica seems to have some dark economic clouds on the horizon and that has been so for a long time wherein our economy has been in recession for a number of years. Our productivity and even attitude to work have been in free fall while crime ...
Entertainment
Michael Jackson seeks comeback in London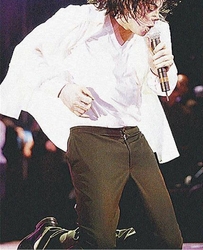 LONDON (AP): Michael Jackson is making his first live appearance in years, but will it still be a thriller? The 'King of Pop' is due to meet the press at a London concert arena this week to announce the mother of all comebacks - a string of concerts...

What's Cooking
Eat your Salt fish in style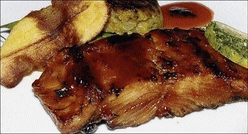 Here are two more of the entries in the inaugural Norway Culinary Challenge. Chef Richard Pinnock is currently at The Jamaica Pegasus hotel and has worked there since March 1995....

International
NETHERLANDS - Court issues war-crimes warrant for Sudan's Bashir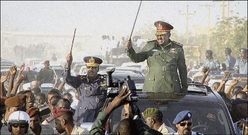 THE HAGUE, Netherlands (AP): The International Criminal Court issued an arrest warrant yesterday for Sudanese President Omar al-Bashir on charges of war crimes and crimes against humanity in Darfur. He is the first sitting head of state the court has ordered arrested...