Published: Thursday | March 5, 2009
Eat your Salt fish in style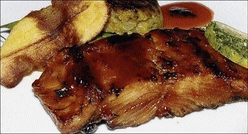 Here are two more of the entries in the inaugural Norway Culinary Challenge. Chef Richard Pinnock is currently at The Jamaica Pegasus hotel and has worked there since March 1995....

Something fishy


Mahi-mahi, until recently, was frequently called a dolphin fish even though they are not related to dolphins and are not mammals. It has a firm white flesh with a lovely delicate sweet flavour. It is less 'fishy' tasting than many other fish....

Vegetarian cooking for carnivores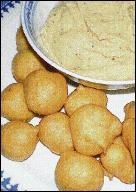 Meat lovers may frown at vegetarians, and even have a panic attack at the thought of one coming dinner. Whether someone decides to give up beef, lamb, pork and poultry, for health, moral or religious reasons, its their right. Nowadays, we have become very tolerant...

Roti's gastronomical fare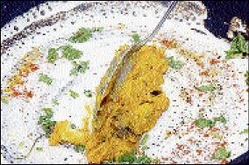 Like fine wine, the annual Roti Festival has grown better and bigger, with age. The second you entered the gates of Club India at Lady Musgrave Road on Sunday, the smell of curry started to tease the nostrils and activate the taste buds. Inside, the source was revealed in the form...

Roadside chefs - Yallahs Jerk Centre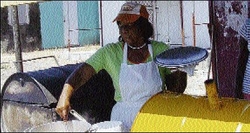 Dwayne Campbell calls it the Yallahs Jerk Centre just for directional and identification purposes since the chain of jerk food establishments is, in fact, in Yallahs, St Thomas. In the middle of the busy town with numerous business places, located on the left...