Jamaica's most hated cop - Investigator says arresting officers just part of his job


Superintendent Ezra Stewart is an experienced investigator, an impartial lawman and probably one of the most hated persons within the Jamaica Constabulary Force (JCF). Among his peers, he is both revered and feared as he proudly carries the unofficial title...

Llewellyn marks first year as DPP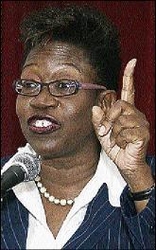 Director of Public Prosecutions (DPP) Paula Llewellyn, QC, has been making great strides towards the improvement of the justice system since being appointed Jamaica's first female DPP on March 5 last year. Caroline Hay, deputy DPP, described Llewellyn as extremely approachable...

Blind passion - Good Samaritan assists visually impaired students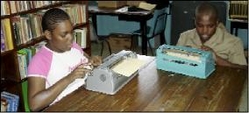 Diana Ferguson slips a school handout beneath a computer screen and flicks a button. The text appears on the screen, magnified to enable her to read her notes. For Ferguson, who is partly blind, this machine is her lifeline for reading. A student of the Salvation Army School...

Protection for snitches...but Lightbourne concerned about contradiction with Official Secrets Act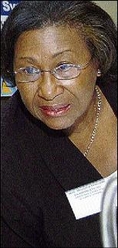 The long-awaited Whistleblower Legislation moved one step closer to reality on Monday, when Cabinet issued drafting instructions to the Chief Parliamentary Council. The legislation will provide protection for persons who blow the whistle on wrongdoers in the public...

Ghetto Gems - Accounting for where you're from - Young girl overcomes violence to seek future in finance Tashieka


WESTERN BUREAU: She may have been born and raised in one of the most volatile communities in St James, but this was no deterrent to 21-year-old Shereika Thompson, who has overcome the odds. It was October 28, 1987, when her mother, Daphne Brown, took home her third child...

GSAT's first scholars still tops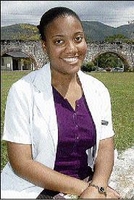 Daniel Thomas and Shari Tucker were the first top boy and girl in the Grade Six Achievement Test (GSAT) when it was introduced in 1999.Today, they are both third-year medical science students at the University of the West Indies (UWI), Mona campus...

Fertiliser stink rises - Agriculture minister and opposition spokesman face off over government-imported fertiliser
Agriculture minister, Dr Christopher Tufton, has turned up his nose at a stink caused by his predecessor over the Government's decision to import a foul-smelling organic fertiliser. The fertiliser contains human excreta and the minister is insisting that the mounting...

Evangelist blasts delinquent parents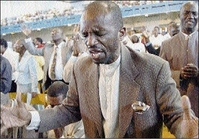 Spirit-filled evangelist, Blossom White of the Tower Hill Missionary Church, brought a heated message to members of the church and the nation's families during yesterday's staging of the fourth annual Power of Faith Ministries 'Heal the Family, Heal the Family...

Thursdaytalk - hottest topics on the cocktail circuit
No defection 1. Some dubbed it breaking news, others are saying it's a part of the JLP strategy of disinformation before the by-election in Portland. But all the talk over the weekend was about the rumoured defection of one senior PNP official...