Published: Thursday | March 5, 2009
NETHERLANDS - Court issues war-crimes warrant for Sudan's Bashir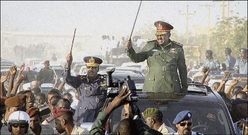 THE HAGUE, Netherlands (AP): The International Criminal Court issued an arrest warrant yesterday for Sudanese President Omar al-Bashir on charges of war crimes and crimes against humanity in Darfur. He is the first sitting head of state the court has ordered arrested...

UNITED STATES - Brown warns against US protectionism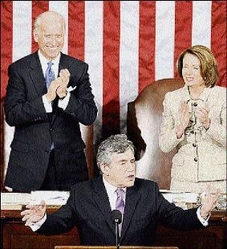 WASHINGTON (AP): British Prime Minister Gordon Brown said yesterday that an 'economic hurricane' has swept the world and warned United States (US) leaders against viewing the crisis as isolated to America's borders....

Brown calls on Iran to halt nuclear plans
WASHINGTON (AP): British Prime Minister Gordon Brown has called on Iran to suspend its nuclear programme.In a formal address to the United States (US) Congress yesterday, Brown said the US and Britain are ready for Iran to rejoin the world community...

BRITAIN - Teddy Kennedy to get honorary knighthood


LONDON (AP): He won't be allowed to call himself Sir Ted, but United States (US) Senator Edward Kennedy is being awarded an honorary knighthood from Britain.The government said yesterday the Massachusetts senator was being recognised for services to...

MEXICO - Court cuts Frenchwoman's sentence
MEXICO CITY (AP):Mexico's Supreme Court has cut the sentence of a Frenchwoman convicted of kidnapping from 96 to 60 years.The federal Judicial Council said in an announcement Tuesday that the court trimmed the sentence...

UNITED STATES - Phew! Asteroid's passing was a cosmic near miss
PASADENA, California (AP): An asteroid about the size of one that blasted Siberia a century ago just buzzed the Earth.The asteroid named 2009 DD45 was about 48,800 miles (78,500 kilometres) from Earth when it zipped past early Monday...

20 inmates die in Mexican prison fight
CIUDAD JUAREZ, Mexico (AP): Police say a fight between inmates at a prison in the Mexican border city of Ciudad Juarez has left at least 20 prisoners dead. Chihuahua state police spokesman Carlos Gonzalez says a fight broke out between three different...