West Indies hunt series leveller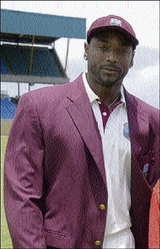 ST GEORGE'S, Grenada (CMC): With the bitter impasse still hanging over regional cricket, the makeshift West Indies side will go in search of a series-equalling victory when they face Bangladesh in the second and final Test starting at the National...

WIPA turns to CARICOM
BRIDGETOWN, Barbados (CMC): The West Indies Players' Association (WIPA) has turned to CARICOM for help in brokering a solution to the impasse with the West Indies Cricket Board.In a media release late Wednesday, WIPA said it had written to current...

Bolt may strike in Paris
The Usain Bolt show is in Paris today with the triple Olympic gold medallist looking to run a fast time for the thousands of French track and field fans who will flock to the Stade de France for the Areva Golden League meet. World 100 and 200m record...

4x400m men face uphill task for minor medal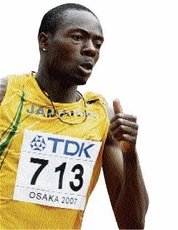 Despite the success of the Usain Bolt-led 4x100-metres team in Beijing last year, Jamaica's best overall performances in men's relays at the IAAF World Championships have come in the 4x400 metres. After getting silver in 1995, they continued the trend...

Athlete PROFILE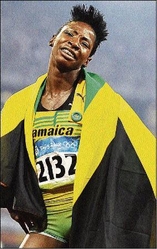 WalkerName: Melaine WalkerDate of birth: January 1, 1983.Place of birth: KingstonEvent: 400 metres hurdlesPersonal best: 52.64 seconds.Best performances: Gold at the 2008 Beijing Olympics.

Under-21 trio to pick up transit visas today


Three members of Jamaica's Under-21 netball team who were denied visas by the United States Embassy three weeks ago were granted visas by that organisation on Monday, following a successful appeal. Marva Bernard, president of the Jamaica Netball Association...

Jamaica seek second win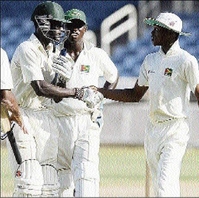 Jamaica could make at least one change to their starting line-up heading into today's start of their all-important three-day TCL Group WICB U-19 Cup clash against joint leaders the Leeward Islands at Melbourne Oval. Ramon Senior, Excelsior High's stylish...

Jimenez surges to lead at British Open
TURNBERRY, Scotland (AP): Miguel Angel Jimenez rolled in a 66-foot birdie putt at the final hole for a 6-under 64 to claim the opening-round lead at the British Open yesterday.The ponytailed Spaniard, known as 'The Mechanic', birdied the final two holes...

Strauss guides England to 364-6
LONDON (AP): An Australia fightback on the first day of the second Ashes Test at Lord's yesterday undermined a flying start by England and an unbeaten 161 by captain Andrew Strauss.England stumbled from an opening stand of 196 to 364 for six at the close...

Veteran Dane wins Tour's 12th stage
VITTEL, France (AP): Nicki Sorensen won the 12th stage of the Tour de France yesterday by breaking away and finishing well ahead of Laurent Lefevre, and Rinaldo Nocentini of Italy kept the yellow jersey.Sorensen was part of a small group of seven riders...

Walker is More Than Ready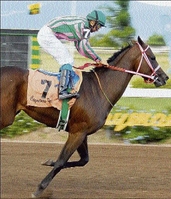 Both the Pick-9 and Super-6 start anew at Caymanas Park tomorrow, the Pick-9 having been caught by seven punters last Saturday, each receiving $207,173. Oddly enough, the Pick-9 threw up 10 winners, this resulting from a dead heat between BDELLIUM...

BG&LC ups sponsorship for Emancipation Day


The Betting, Gaming and Lotteries Commission (BG&LC) has increased sponsorship for its annual raceday on Saturday, August 1 (Emancipation Day) from $800,000 last year to $900,000. Feature event on the card will be the seventh running of the 3-y-o...