Lead Stories
Jacksons for Jamaica
WESTERN BUREAU: Thirty-four years after performing for a massive crowd at the National Stadium in St Andrew, two of the 'Jackson Five' will return to Jamaica for Reggae Sumfest 2009, the event organisers have announced. Tito and Jackie Jackson will grace the Reggae Sumfest ...
News
'Farmer' reaps Silver Pen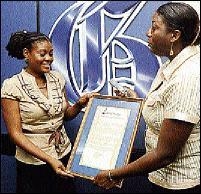 Marcia 'Moriah' James, a 36-year-old farmer at heart, was yesterday honoured with The Gleaner's Silver Pen award for the best Letter of the Day published in May. James' letter titled 'Disingenuous push on agriculture' was published in The Gleaner on May 9.

Business
Ross takes full control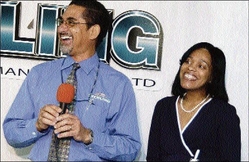 Charles Ross, the managing partner of investment company Sterling Asset Management since its formation nearly a decade ago, has bought out the other shareholders to become its single owner, Ross has confirmed....

Sport
West Indies hunt series leveller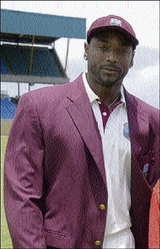 ST GEORGE'S, Grenada (CMC): With the bitter impasse still hanging over regional cricket, the makeshift West Indies side will go in search of a series-equalling victory when they face Bangladesh in the second and final Test starting at the National...

Commentary
EDITORIAL - EC and Parliament should think again
It is always tempting to follow the path of least resistance. It's easy. But does not necessarily mean it's the best. That's a message which, even at this late stage, we hope will be grasped by the Electoral Commission (EC) and, ultimately, the constituency boundaries...
Letters
LETTER OF THE DAY - Economy off track, Gov't drifting
The Editor, Sir: Please publish this as an open letter to Prime Minister Bruce GoldingDear Sir,Jamaica and the economy are way off course and it is evident, from having attended the two most recent recent town-hall meetings which were hosted ...
Entertainment
Pulse launches Caribbean Model Search 2009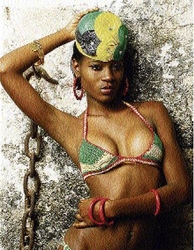 Fresh from a successful Caribbean Fashionweek, the region's fashion and beauty powerhouse, Pulse, opens another extensive season of model scouting with the launch of its annual Caribbean Model Search (CMS) exercise. The premier platform for the...

Social
Celebrating with the French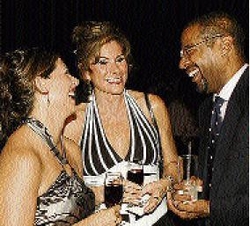 It must be something about the month of July that sees so many National Day receptions. The latest foreign nationals to celebrate with their Jamaican colleagues were the French, as they celebrated the 220th anniversary of the fall of the Bastille on Tuesday...