Jacksons for Jamaica
WESTERN BUREAU: Thirty-four years after performing for a massive crowd at the National Stadium in St Andrew, two of the 'Jackson Five' will return to Jamaica for Reggae Sumfest 2009, the event organisers have announced. Tito and Jackie Jackson will grace the Reggae Sumfest ...

Carib Cement silo collapses - Construction work suspended, investigation under way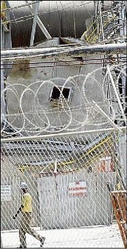 Caribbean Cement Company Limited (CCCL) has suspended construction work for one week and ordered an investigation into the circumstances surrounding the collapse of a silo at its new state-of-the-art mill...

Construction of Falmouth port to begin next month


FALMOUTH, Trelawny: Work on the Falmouth port should start by the third week of August, according to president and chief executive officer of the Port Authority of Jamaica, Noel Hylton."The contractor is mobilising now and I expect...

Children of Rio Grande tragedy to get aid
Guardians and parents of the 41 Portland children left behind after the Rio Grande truck tragedy of December 2008 have received commitment letters for the funding of their education. During the handover ceremony in Port Antonio yesterday morning...

Class Acts: Praise Chapel Prep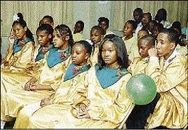 Send photos from your graduation ceremonies in June or July along with detailed captions and we will publish them. Email to editor@gleanerjm.com or drop off at 7 North Street, Kingston...

New UK libel policy buoys local media groups


Local media groups have renewed their call for the country to reform defamation and libel laws following a move by the United Kingdom (UK) to decriminalise defamation.A week ago, the UK announced that it would make amendments to the Coroners and Justice...

'Bungles' arrest viewed by court


The videotape of the sting operation in which Superintendent Harry 'Bungles' Daley was allegedly held on July 31 last year with marked money was played in court yesterday.Daley is charged with breaches of the Corruption Prevention Act....

Health ministry to issue report on missing baby's body
HEALTH MINISTER Rudyard Spencer says his ministry will, by next week, issue a statement on a probe into the disappearance of the body of a baby at the Mandeville Hospital, Manchester, in February.Spencer, who had ordered an internal investigation into...

Gov't to give UHWI $25m - Cabinet to make ruling on hospital abolishing user fees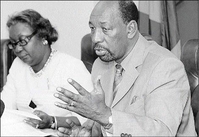 THE Ministry of Health will have to divert $25 million to the University Hospital of the West Indies (UHWI) if Cabinet accepts a proposal from the institution to abolish user fees for children up to 12 years old. Health officials are currently reviewing...

Local production retarded by Gov't import policies
Agriculture Minister Dr Christopher Tufton says the Government will need to adjust policies that have been hampering the country's efforts to encourage local production.Speaking to farmers during the annual general meeting of the All-Island Banana...