Published: Friday | July 17, 2009
Celebrating with the French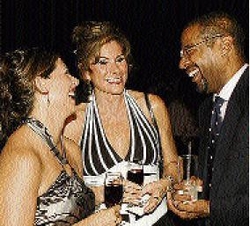 It must be something about the month of July that sees so many National Day receptions. The latest foreign nationals to celebrate with their Jamaican colleagues were the French, as they celebrated the 220th anniversary of the fall of the Bastille on Tuesday...

A-list makes the grade

Dubbed as one of Jamaica's super-exclusive summer parties, Heineken A-List, held last Saturday, at the Coal Wharf in Port Royal, was definitely a fab-rigged party.With the theme, 'Dreaming in Digital', the Coal Wharf was transformed into a digital haven ...

A new Canadian high commissioner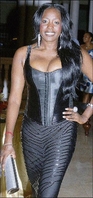 It's now official. The word out of Canada is that the high commissioner-designate to Jamaica is Stephen Hallihan, who will also be the non-resident High Commissioner to the Commonwealth of The Bahamas. He takes to the appointment a wealth of experience gained...

Dispute Resolution Foundation celebrates 15 years


A section of St Lucia Avenue was blocked off on Saturday, but it wasn't for a party; this event was much more worthwhile. The Dispute Resolution Foundation hosted its 15th anniversary gala awards on its birthday, July 11, at the Courtleigh Auditorium...