New Year's crash - Three killed in St Bess accident
Black River, St Elizabeth: Tragedy struck on the first day of the new year, as three persons were killed in a road crash along the Brompton main road in St Elizabeth.Two other persons were hospitalised as a result of the accident that occurred...

D'Jaughn just in time for the fireworks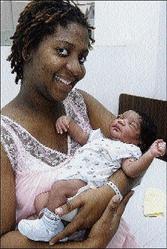 While Kingston's waterfront came alive with a fireworks display, at the stroke of midnight, Sandrina Davis, was at the Victoria Jubilee Hospital (VJH) in serious pain as she struggled to bring D'Jaughn Brown - the first baby to be born at the facility for the new year ...

'Thankful for the gift of life'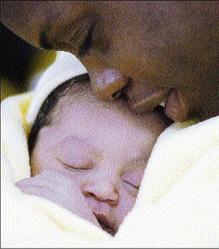 Spanish Town, St Catherine: Carissa Cecilia Chung came into the world about 1:15 a.m. yesterday, making her mother Shaneka Welcome the first woman to give birth in the maternity ward at the Spanish Town Hospital, St Catherine, in the new year...

Jamaicans flock watchnight services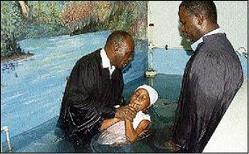 Bracing for what lies ahead in 2009, thousands attend churches Wednesday night hoping for the New Year to bring greater prosperity than 2008. Some persons who spoke with The Gleaner Wednesday night said it was their first time attending a watchnight...

Homeless grateful for New Year's meal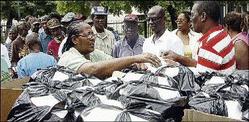 A large contingent of councillors from the Kingston and St Andrew Corporation (KSAC) and private-sector workers yesterday flocked to the streets of the Corporate Area as part of the mayor's annual New Year's Day feeding programme...

Cops shut down gospel festival

WESTERN BUREAU: Not even the fervent prayers of gospel artiste Kevin Downswell could stop members of the Montego Bay police from bringing the annual Genesis gospel festival to a close on New Year's Day for breaching the Noise Abatement Act...

Two shot, one dead out west
WESTERN BUREAU: While most Jamaicans welcomed 2009 without incident early yesterday morning, New Year's celebrations turned deadly for patrons of at least two parties in the western end of the island.A man was killed in Salt Spring, St James, as shots...

61 die in Thai nightclub fire
BANGKOK, Thailand (AP):It was billed as a New Year's Eve blowout and a last-night celebration of the wildly popular, classy nightclub before it moved to a new location. "Goodbye Santika," the promotion poster read.