Lead Stories
Bus fare hike - Private operators get 20% increase JUTC prices unchanged for now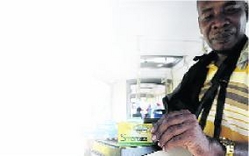 Taxi and private bus operators across the island spent late yesterday in meetings trying to craft their response to the Government's decision to approve a 20 per cent fare increase come January 16, and to freeze the new fare for two years....

News
The woes of journalism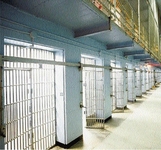 The Gleaner continues to look at the plight of journalists the world over after the Committee to Protect Journalists reported that up to December 1, 136 journalists were sitting in jail cells worldwide and 68 had been killed in 2009.

Business
UGI Finance in liquidation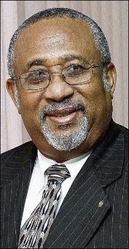 After 13 years in the securities market, UGI Finance and Investment Limited (UGIFIL) a subsidiary of the Neville Blythe-owned UGI Group of Companies, has opted for voluntary liquidation, having run short of cash. "The information that I can give at this time...

Sport
Injury halts Gayle assault ... as Western Australia plunge to defeat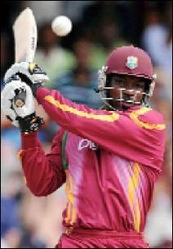 PERTH, Australia (CMC): West Indies captain Chris Gayle defied a side strain to smash a typical whirlwind 44, but his efforts proved in vain as Western Australia plunged to a 29-run loss to Trinidadian Kieron Pollard's South Australia in the Twenty20 Big Bash yesterday....

Commentary
EDITORIAL - Christmas spending and economic gloom
It used to be popular sport in Jamaica to, from mid-December, track the cash in circulation as proxy for the kind of spending people were doing in the lead-up to Christmas. The climax is usually December 24, Christmas Eve, when the money in circulation...
Letters
LETTER OF THE DAY - More benefits than problems with E10 fuel
The Editor, Sir: During the oil crisis of the 1970s when gasolene was hard to come by, the Brazilian government began promoting bio-ethanol as a fuel. In 1975, the government there launched the National Alcohol Programme...
Entertainment
'Easy Street' is topically entertaining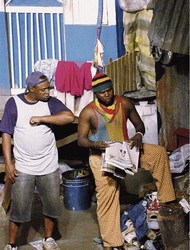 'Tis the season to be jolly and, for the 13th year, Jam Biz International has played its role in spreading this merriment.Staged at the home venue, Center Stage Theatre, located in New Kingston, the 2009 cheer is titled Easy Street...

Profiles in Medicine
And in all Things, give thanks


This year is almost over. Time has passed quickly. Friday will be the beginning of another new year. Let us give thanks that we have survived 2009. We started the year with the world in recession and Jamaica has certainly had its fair share of economic woes.....