UGI Finance in liquidation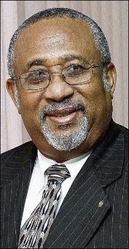 After 13 years in the securities market, UGI Finance and Investment Limited (UGIFIL) a subsidiary of the Neville Blythe-owned UGI Group of Companies, has opted for voluntary liquidation, having run short of cash. "The information that I can give at this time...

Telecoms firm enters housing market
Merit Development, the Jamaican subsidiary of United States-based Merit Telecommunications, better known for telecoms devices such as network switches and firewalls, is now throwing up literal walls in its first foray into the construction and property...

Jamaican navigation system to map marine points - Lyew-Ayee predicts bigger sales for JAMNAV in 2010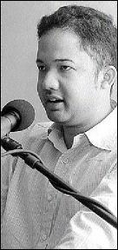 Mona GeoInformatics Institute (MGI), creators of the JAMNAV GPS navigation system, tailored for inland Jamaica, is to launch a version of the product for offshore use, covering shipping lanes, reefs, cays and other navigational points...

Real Estate Board to become strata watchdog


The Real Estate Board (REB) has confirmed that it is to double as the Commis-sion of Strata Corporation, a new creation of the amended strata law that will share secretariat to minimise the cost of its operation....

CXN to 'go live' next year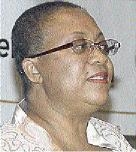 The Caribbean Exchange Network (CXN) is now expected to be commissioned in the second half of 2010 at a cost exceeding $15 million, allowing stock market investors to trade across country borders....

Cuba reports more tourists, less revenue in 2009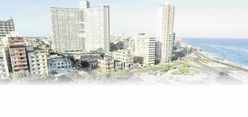 Cuba says more than 2.4 million tourists will come to the sun-kissed island by the end of the year, up 3.3 per cent from 2008's record, though deep discounts and shorter stays mean vacation industry revenues are down overall...

Catastrophe costs down in 2009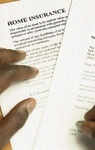 Insurers' losses from global natural disasters fell by more than half in 2009 thanks to fewer hurricanes and earthquakes, although climate change contributed to a significant increase in damage and losses in the United States, a leading reinsurer said Tuesday...

UK mortgagees pay down debt for 6th quarter
United Kingdom home-owners paid off £4.9 billion (US$7.85 billion) in mortgage debt in the third quarter, the Bank of England said Tuesday, marking the sixth consecutive quarter in which consumers reined...

Becoming a skilled manager


What really makes a manager a good are the skills he/she brings to the position.The basic prerequisite for the post is at least a first degree (some organisations require a master's degree) in your area of expertise.