Bus fare hike - Private operators get 20% increase JUTC prices unchanged for now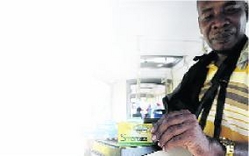 Taxi and private bus operators across the island spent late yesterday in meetings trying to craft their response to the Government's decision to approve a 20 per cent fare increase come January 16, and to freeze the new fare for two years....

Flight 331 bags might not be returned for 60 days
WESTERN BUREAU: The wait-time for the return of checked bags to passengers who were aboard ill-fated American Airlines Flight 331 is now estimated at 60 days.In a release yesterday, the airline said it would be providing an international standard...

United States lawyer interested in representing Flight 331 victims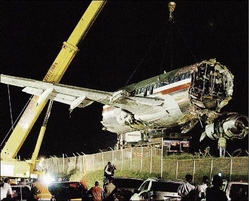 A United States-based aviation attorney says Boeing's 737-800 aircrafts have had repeated problems with their brakes, spoilers and thrust reversers in recent years. American Airlines Flight 331, which overshot the runway at the Norman Manley International... .

Businesses unready for tax deadline


With the January 1 implementation date for new tax measures nearing, some businesses are complaining that New Year's Day leaves them with too short notice to effectively prepare.The new tax measures, which include a one per cent jump in GCT...

Lobby group calls for Armadale report - JFJ labels delay 'disturbing'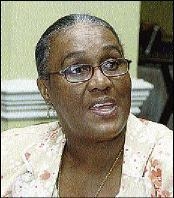 Three months after the closure of the commission of enquiry into the deadly fire that killed seven girls at the Armadale Juvenile Correctional Centre, the report on the issue is yet to be presented to the public, a delay...

Water ministry to get NHT loan next week
The Ministry of Water and Housing says it is finalising arrangements to borrow $477 million from the National Housing Trust (NHT) to finance its drought mitigation initiative.Water and Housing Minister Dr Horace...

PNP still not satisfied with taxes on gasolene, electricity
Despite the announcement of a revision of the tax measures announced by the Government last Wednesday, the opposition People's National Party (PNP) is still not satisfied with the increase in the ad valorem tax on gasolene and the general consumption...

H1N1 claims another life
Jamaica has recorded its seventh death from the deadly influenza A (H1N1) virus.Director of Emergency Disaster Management and Special Services in the Ministry of Health, Dr Marion Bullock DuCasse, yesterday disclosed that the latest person to die...

Thieves drain oil refinery
Investigations by the authorities have uncovered an ongoing operation in which thieves have been stealing large amounts of fuel by tapping into a pipeline owned and operated by the Petrojam Oil Refinery in Kingston....

No crisis in Spanish Town - health ministry
THE MINISTRY of Health has moved to allay fears that a crisis is looming at the Spanish Town Hospital in St Catherine.Health officials yesterday addressed concerns that there might be a significant reduction in the number of medical personnel on the job...