Gov't considers placing Citrus Growers into receivership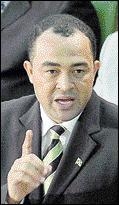 The Government is warning that it will not be reluctant to place the Jamaica Citrus Growers Limited into receivership if its board of directors fails to make certain critical decisions, by the end of this week, about the restructuring of the company....

In the eye of the storm - Kintyre - a disaster waiting to happen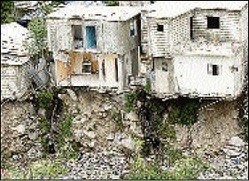 When the Hope River is in spate its bark can be heard for miles while its bite brings death and destruction to scores of residents who have made their homes on its banks. Last year, as Tropical Storm Gustav swiped the island...

In the eye of the storm - NWA finalising design and funding for Palisadoes strip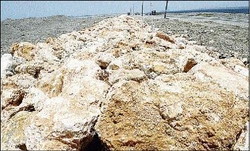 The Palisadoes road in Kingston on a sunny afternoon in May is a perfect scene of peace and tranquillity. Vendors along the strip relax in the shade of the coconut trees as the cool breeze caresses their cheeks. On the seaside south of the strip...

My son is a slow learner


Q. My son is a slow learner, but when it comes to spelling, he is very good. If you give him a spelling test, once you give him the words to study, he will get them all right, even if it is 100 words. In his class he is the champion speller...

How do I know if the baby is really coming?


Let me tell you, this labour malarkey is confusing. Books, and my doctor, say that I am going into labour when my contractions are painful and are only minutes apart. The day I am writing this, I am thirty-three weeks along in my pregnancy...

Adults living with their parents - good or bad idea?
A new trend is changing the fabric of society as an increasing number of adult children are choosing to reside in their parents' home well into their 30, experts say. They are not necessarily linking this to the hostile economic climate that is broadsiding...

An Educator's 5 Tips for 'fattening' your child's piggy bank
Stella Maris Preparatory School in St Andrew has been named the Jamaica National Building Society Top Saver in the island, and principal Cecile A. Jarrett is offering to parents, five workable tips to 'fatten' their children's piggy banks...