NCB creates $1b loan fund - Price: 9%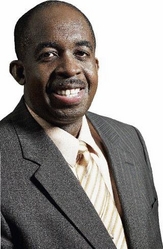 National Commercial Bank of Jamaica, which lays claim to the largest slice of small business client, is coming to market with a concessionary loan that tops the facility launched by its closest rival more than a week ago. NCB has created a $1-billion fund priced...

Cement duty waiver in limbo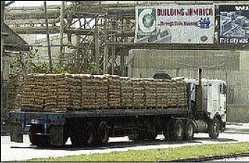 The Jamaican government has still not received the green light for the extension of a waiver of the mandatory 15 per tax on cement imported from outside Caricom's 15-member trade bloc, two weeks after the Council for Trade and Economic Development...

Junior IPO success
Cutting off the offer one working day ahead of its intended close date, having hit the intended target, Access Financial Services Limited closed its initial public offer on Friday and is just two to three weeks away from becoming the first stock to list...

Aiming to rebuild international traffic, LIME reintroduces direct dialling
LIME Jamaica has put on the market an alternative to its World Direct plan for international calls that sacrificed convenience for security, requiring customers to input a lengthy code to complete a call in what came to be viewed as a cumbersome system...

SVL projects up to $20m in savings from Villagio closure - Remains committed to gaming business


Supreme Ventures Limited (SVL) is expecting between $15 to $20 million in annualised savings from the October 15 closure of its gaming lounge, Villagio, at the Hilton Kingston hotel. But the move - which follows a recent restructuring of its Coral Cliff property...

Divorce planning from finance, create new ministry - Stanford professor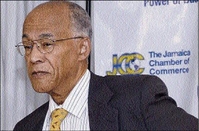 Donald Harris, professor of economics at Stanford University, has recommended, in strong terms, that Jamaica divorces the portfolio of development policy and planning from the Ministry of Finance (MOF), saying their comingling was a recipe for failure ...

Cuba contemplates future rid of food ration book
Cuba may soon be saying 'adios' to ration books. The system that allows islanders to buy food at deeply subsidised prices each month, has long been one of the central building blocks of the country's socialist system, providing everyone, from surgeons to street-sweepers...

Coca-Cola's foreign sales strong in 3Q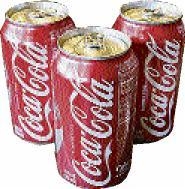 Sales out-side Coca-Cola Company's home turf of North America helped profit inch higher in the third quarter, although overall sales fell as the stronger dollar continued to take a toll on revenue. Worldwide case volume of drinks like Sprite...