Election watch - JLP seeks to take advantage of PNP strife
As disquiet continues to rattle the Opposition, the ruling Jamaica Labour Party (JLP) is gearing up to capitalise on the momentum from recent landslide by-election victories in local government polls scheduled for next year. Derrick Smith, deputy leader of the JLP's Area...

Ousted president forced to re-route


TEGUCIGALPA, Honduras (AP): Ousted President Manuel Zelaya was kept from landing at the main Honduras airport yesterday evening because the runway was blocked by groups of soldiers with military vehicles, some of them lined up against a crowd...

A little child shall lead them - Kid missionaries bring message of hope for peers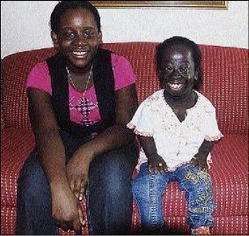 WESTERN BUREAU: Eleven-year-old Kimberly Harris captivated the audience at the Hands Across Jamaica for Righteousness' Map Keepers launch in 2007 and the Jamerican is back on a mission to help the island's children empower themselves...

CARICOM reaffirms free movement
GEORGETOWN, Guyana (CMC): Caribbean Community (CARICOM) leaders have reaffirmed their commitment to the free movement of nationals across the region, consistent with the provisions contained in the Revised Treaty of Chaguaramas that governs the 15-member...

1.6m MJ fans vie for 17,500 tickets


LOS ANGELES (AP): More than 1.6 million fans waited to learn yesterday whether they were among the lucky few to win access to Michael Jackson's memorial service at Staples Center on Tuesday. Fans registered online for free in the random drawing of only...

Cornwall's crème de la crème


WESTERN BUREAU: Burnecia Johnson, the 12-year-old who was crowned Top Girl for the western county of Cornwall in the Grade Six Achievement Test, says she is not daunted by the huge expectations that come with success...

Passport agency faces huge drop in revenue
The Passport, Immigration and Citizenship Agency (PICA) has reported a massive drop in revenue since the onset of the global economic recession last year. Jennifer McDonald, chief executive officer at PICA, told The Gleaner...

Jamaica Celebrates - Born with national pride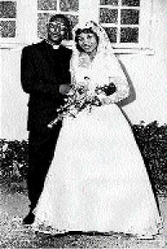 Garth Wilson exited his mother's womb at the moment the national flag was being raised for the first time and the national anthem was being sung. The little boy squealed and took his first breath of air at the Princess Margaret Hospital in St Thomas...

Robertson defends energy policy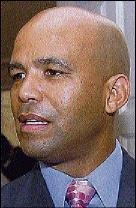 MINING AND Energy Minister James Robertson on Wednesday brushed aside suggestions by his opposition counterpart, Phillip Paulwell, that the country's energy policy was in limbo.Robertson announced that a revamped policy would be presented to Cabinet...