Andrew Wildes, Gleaner Writer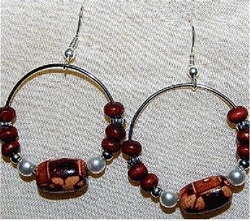 Wallace uses conch, mother-of-pearl and coconut shells, cow horns, hooves and beads to make his jewellery.
On any given day, behind an old building by the highway in St Ann's Bay, you can find a man who is an imaginative genius.
Victor Wallace is a jeweller. He makes bracelets, necklaces, earrings, the whole range. What makes Wallace noteworthy, though, is that his products are not made from materials that people would ordinarily call treasures, but from natural materials people throw away daily.
Wallace uses conch, mother-of-pearl and coconut shells, cow horns and beads to create a variety of jewellery that foreigners are particularly crazy about.
Self-Taught
What's even more amazing than Wallace's creations is how he learnt his skill.
"A sumthing me just pick up along the way. As a young boy growing up, mi neva use to play sports, mi did just like fi have things inna mi hand fi play wid all di while," Wallace shared with Flair.
"After a while mi start lifeguard, but lifeguard is a very boring job so mi start fi play wid the black coral and mi use to try carve it and sell it to the tourist," he explained.
After a while, harvesting black coral became illegal in Jamaica, leaving Wallace with an enduring craving to use black in creating jewellery. That was how Wallace eventually turned to the cow horn and, over time, an assortment of other materials to create his jewellery.
It has been a tumultuous path for Wallace who has a story like British singing sensation Susan Boyle. Wallace explained that for 20 long years all he experienced were disappointments, dead ends and a lack of opportunity to become the success he knew he could become.
"I don't know if I did something wrong or what," Wallace said as he reached for a stash of older papers in his workshop.
Wallace then presented the contact information of a Canadian business investor with whom he met some time ago. He told Wallace that whenever he has the capacity to export 500 or more items per week, he should contact him. Wallace, however, has not been able to produce more than 100 items per week.
That was only the first one. Over and over Wallace presented letters and told stories of persons from the United Kingdom, the United States among others who have contacted him to provide them with his products in quantities he just cannot meet.
"I can market this to a lot more people than I do now, but I cannot employ 20 people put in there and cyan pay them at the end a di week," he remarked.
International demand
The jeweller explained that to take his business to the next level to meet the international demand, he needs more small-scale local opportunities to sell his products so that he may incrementally train staff as he builds his capital base. It is that opportunity, Wallace explains, that has been lacking.
"Is not money me want. Mi nuh waan nuh money, is opportunity me want," he exclaimed in clear frustration.
"At present, yuh see I get into Sandals one day a week to sell my products and from that I can afford to pay them (two employees), pay myself and put likle money inna mi pocket, not alot, but enough to get by. If I get more opportunity like that, I could easy well do it because I could then put 10 a dem to work," he explained.
Until such time, though, Wallace says he will keep on creating his atypical masterpieces until the right person comes along and notices.


Wallace's jewellery, like these earrings, materialises from things people throw away every day.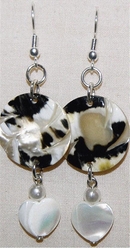 Wallace's one-of-a-kind bead earrings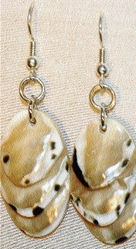 These earrings show the creative genius of Jamaicans. - Contributed photos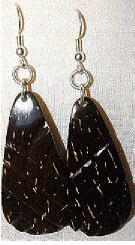 These earrings are simply gorgeous.